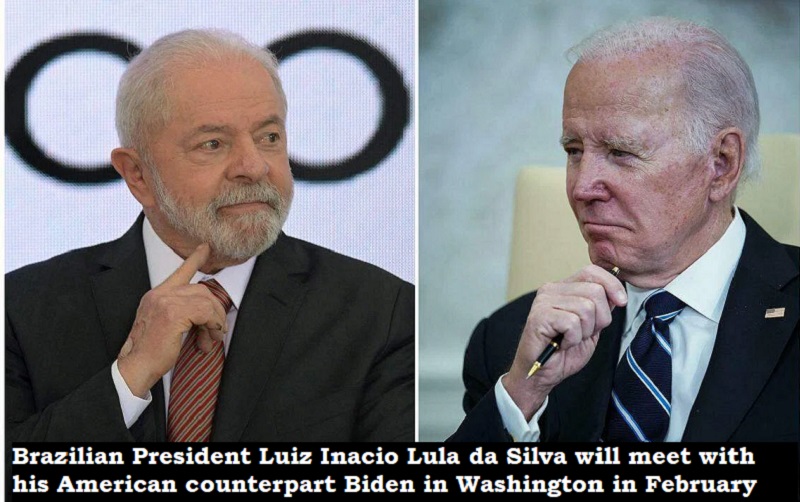 The Brazilian presidency notified AFP on Thursday that the President Luiz Inacio Lula da Silva and his American counterpart Joe Biden would meet on February 10 in Washington.
According to his communications team, left-leaning former trade unionist Lula, who was sworn in as Brazil' president on January 1 for a third term, will visit Washington, D.C., on February 9 for two days.
Lula wants to repair the poor relations that existed with foreign governments under his far-right predecessor Jair Bolsonaro, notably those with the United States.
It took Bolsonaro, dubbed 'Tropical Trump,' 38 days to admit that Joe Biden, a personal friend and supporter of the former Brazilian president, had defeated Trump in the 2020 election.
On January 9, a day after Bolsonaro supporters invaded Brasilia's government buildings, Biden extended an invitation to Lula to visit the White House.
It was an assault reminiscent of when Trump's supporters stormed the Capitol in Washington two years ago.