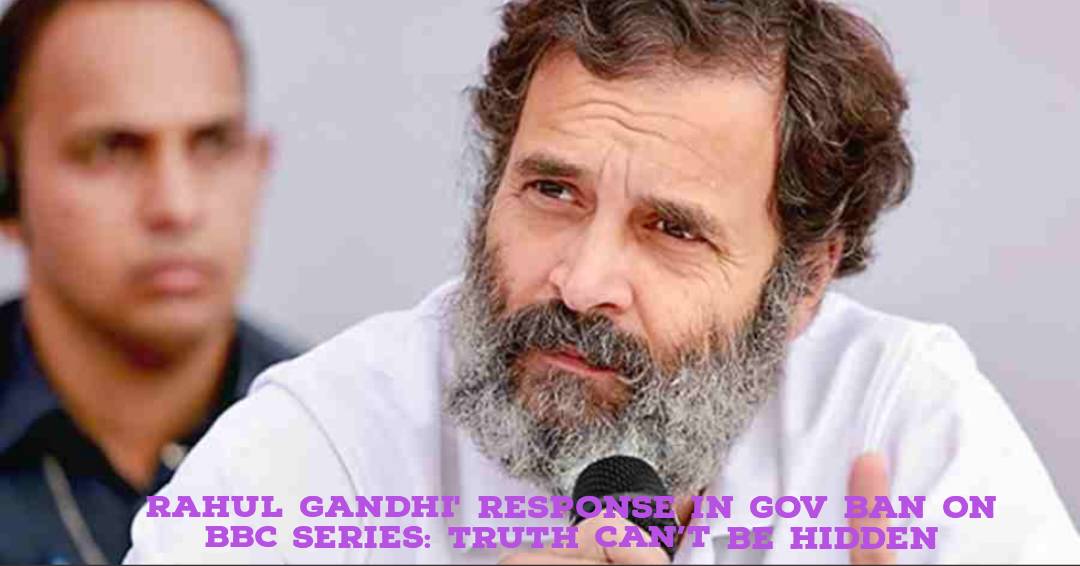 The BBC documentary about Prime Minister Narendra Modi has been outlawed in India, but Rahul Gandhi asserted during a press conference on Tuesday that the truth cannot be suppressed.
The Indian government has outlawed The Modi Question, a BBC programme about the Prime Minister. The Ministry of External Affairs has taken a defiant position. Gandhi added, 'I believe that this is the politics of intolerance.'
'The reality cannot be concealed. The reality is clear. We live in a democratic nation. The truth will win out no matter how hard you try to disguise it,' he declared.
The BJP government has rejected the official broadcaster of the UK's television programme, labelling it biased and lacking objectivity.
The BBC's two-part documentary was deemed a 'propaganda piece aimed to advance a certain discredited narrative,' declares Centre, which on Saturday took action to restrict the YouTube and Twitter accounts that posted the series.
Trinamool Congress leaders posted the link to the series on their official Twitter accounts, calling the Center's decision to forbid its screening 'imposition of censorship.'
The BBC has defended their work and stood behind the movie, calling it a well-researched effort.