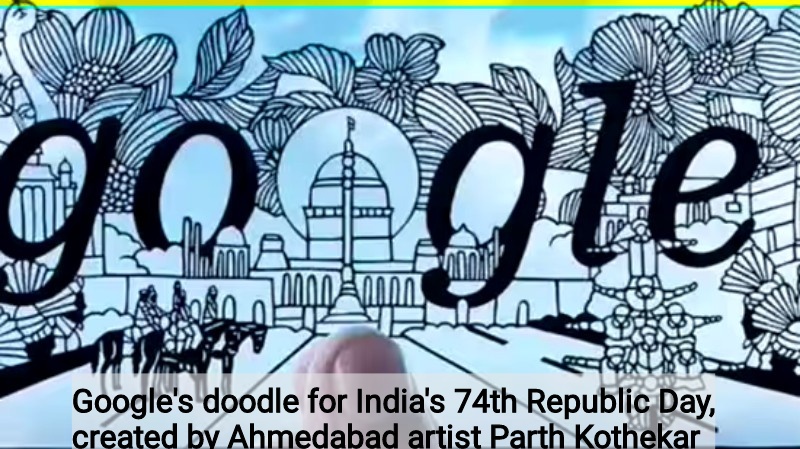 Parth Kothekar, a visual artist based in Ahmedabad, created a doodle for Google to commemorate India's 74th Republic Day. The magnificent Rashtrapati Bhavan is depicted in the background of the intricately hand-cut paper doodle artwork.
The illustration depicts a number of components of the yearly parade on January 26 in addition to the Rashtrapati Bhavan. It displays the famous India Gate, the Central Reserve Police Force (CRPF) marching unit, and motorcycle riders.
Kothekar claimed that he worked on the piece for four days, six hours per day.
'I had goosebumps and read and reread the email multiple times as I couldn't believe it (selection of illustration for doodle). I never thought I would get such an opportunity. I wished to present India's diversity in a single artwork so that the viewer can get a glimpse of the complexity of the nation,' he told HT's sister publication Mint.