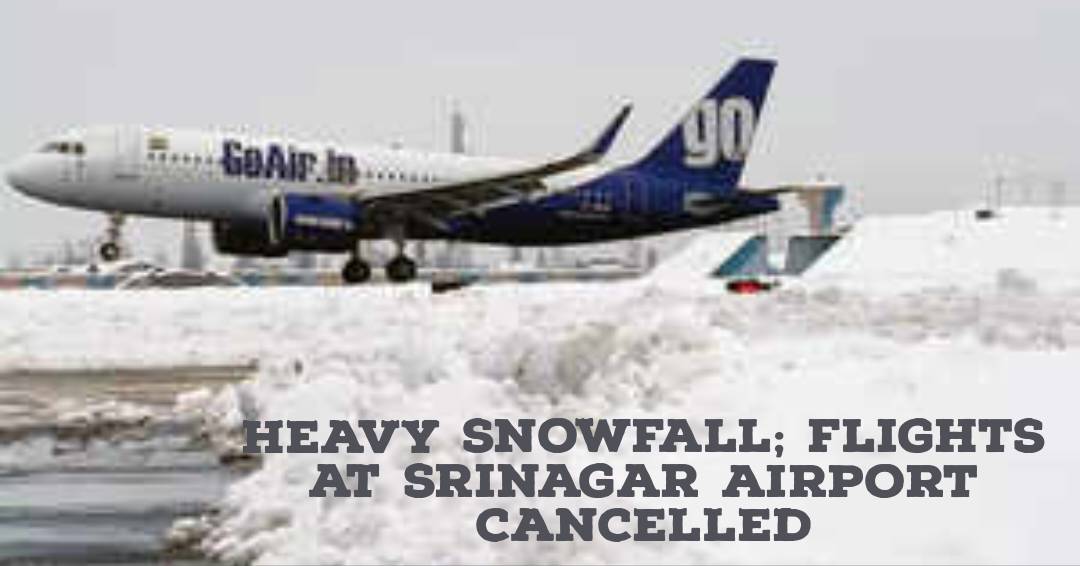 Due to poor weather and moderate to heavy snowfall over the Valley on Monday, all flights to and from Kashmir were cancelled, say officials.
The Srinagar airport's 68 scheduled flights were all cancelled as a result of the ongoing snowstorm, which decreased visibility to below 500 metres.
In many locations, the snowfall that began late on Sunday night was still going on.
Due to the snowfall and numerous landslides, the Srinagar-Jammu National Highway was closed to traffic.
Due to the bad weather, train operation on the Baramulla-Banihal rail line was also halted.