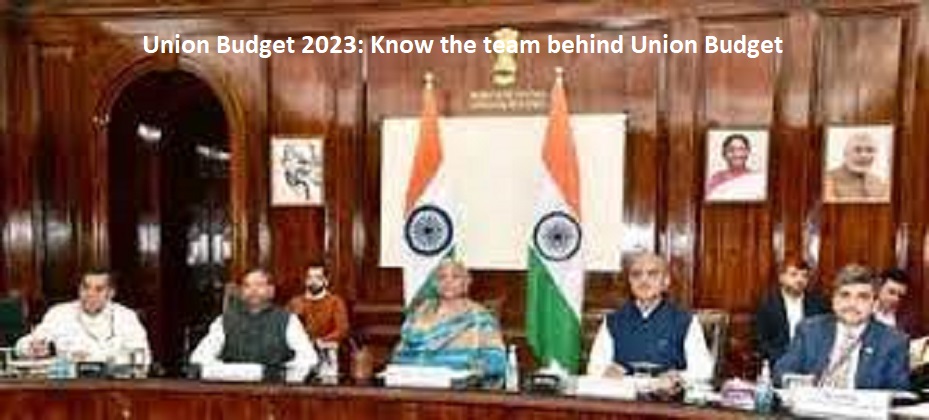 New Delhi: Union Finance Minister Nirmala Sitharaman is set to present the Budget 2023 before the Parliament on February 1, 2023.
Here is the team behind Union Budget 2023: 
Nirmala Sitharaman: Nirmala Sitharaman is the second women finance minister after Indira Gandhi. She is in the office from 2019.  Nirmala Sitharaman studied  Economics at Jawaharlal Nehru Univeristy. the first Narendra Modi government, she served as the Minister of State for Finance and Corporation. Later she became the second women defence minister in the country. Sitharaman has been elected to the Rajya Sabha from Karnataka.
TV Somanathan: TV Somanathan is the Finance Secretary of the country. As per convention, the senior most of the 5 secretaries in the Finance Ministry is designated as Finance Secretary. Expenditure Secretary TV Somanathan currently holds that designation.
TV Somanathan is a 1987-batch officer from the Tamil Nadu cadre. He holds a PhD in economics. He has worked in the Prime Minister's Office from April 2015 to August 2017.
Also Read: Union Budget 2023: Know all about Finance Bill 
Tuhin Kanta Pandey:  He is a 1987 batch officer from the Punjab cadre. He now holds the position of the Secretary of the Department of Investment and Public Asset Management.
Ajay Seth : Ajay Seth is a 1987-batch IAS officer of Karnataka cadre. He is now the the Economic Affairs Secretary in the Finance Ministry.
He earlier  served as Deputy Secretary and Director in the Department of Expenditure and Department of Economic Affairs between 2000 and 2004. He served as Adviser to executive director of Asian Development Bank during 2004-2008.
Sanjay Malhotra: Malhotra is a 1990 batch officer from the Rajasthan cadre. He now holds the office of revenue secretary. Before taking charge of the Department of Revenue, Malhotra headed the Department of Financial Services. He has also been the chairman and MD of Rural Electrification Corporation and has served in the Ministry of Power.
Vivek Joshi: A 1989 batch officer from the Haryana cadre, Joshi holds a doctorate in international economics from the University of Geneva. Before being appointed financial services secretary, Joshi was the registrar general and the census commissioner of India.
V Anantha Nageswaran: He is the Chief Economic Adviser (CEA). Nageswaran is an MBA from the Indian Institute of Management, Ahmedabad, and holds a doctorate from the Isenberg School of Management, UMass Amherst.