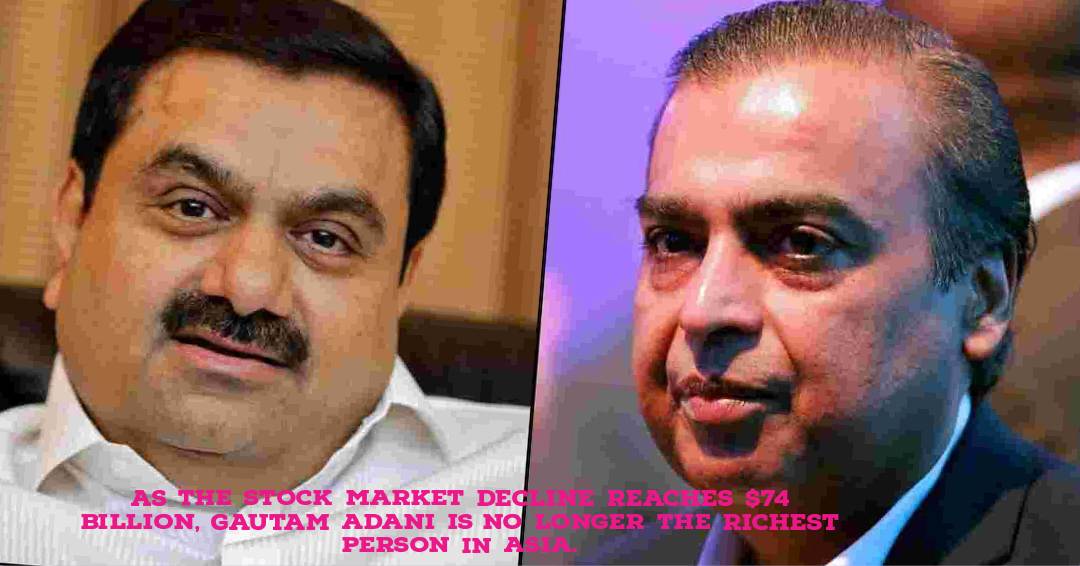 India's Gautam Adani is no longer regarded as Asia's richest man on Wednesday as a $74 billion stock decline in his conglomerate's shares followed a short-seller report.
Last week, a research by Hindenburg Research raised questions about high debt and the values of seven listed Adani companies while alleging inappropriate use of offshore tax havens.
An Australian regulator announced on Wednesday that it would be studying the accusations to determine whether more investigations are necessary, which has increased scrutiny of the company.
The Adani Group has refuted the accusations, labelled them as unfounded, and asserted that it has always made the required regulatory filings.
Following Wednesday's stock losses, Gautam Adani, the chairman of Reliance Industries Ltd., dropped to position 10 on Forbes' list of the world's richest people, with an estimated $84.1 billion, only behind rival Mukesh Ambani, who has an estimated $84.4 billion. Adani had been ranked third before to the Hindenburg study.
Even though the group was able to rally support from investors to complete a share sale for flagship company Adani Enterprises Ltd. on Tuesday, the slump is just getting worse.