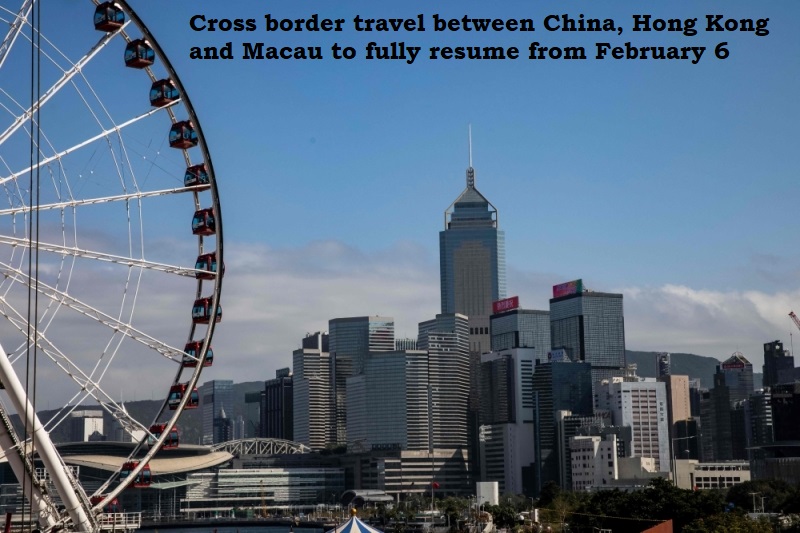 Beijing announced on Friday that cross-border travel between China, Hong Kong, and Macau will resume fully on February 6. The nation has now abandoned its quota system and abolished the requirement for travellers to take the COVID-19 test.
Group travel will once again be available between China and the two special administrative areas of Hong Kong and Macau. The number of open customs checks will also restore to pre-pandemic levels, according to a statement posted on the website of China's Hong Kong and Macau Affairs Office.
Notably, a quota system and a Covid-19 testing requirement were still in place for travellers between the mainland and Hong Kong after China reopened its borders on January 8, eliminating the majority of Covid-19 limits.
The three border checkpoints will reopen from February 6, Hong Kong's leader John Lee said at a press conference on Friday.
Lee also informed that Covid-19 vaccination will no longer be a requirement to enter Hong Kong for all arrivals, including non-Hong Kong residents.