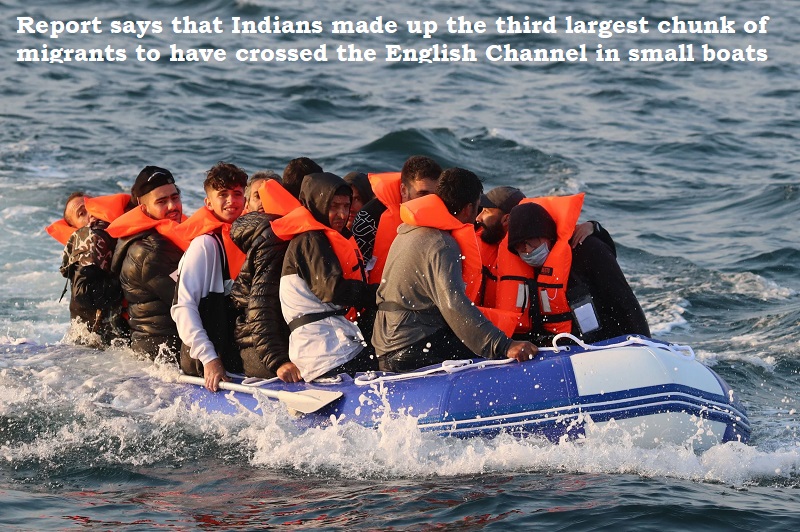 According to a report by The Times, UK, Indians made up the third-largest group of migrants who have so far this year crossed the English Channel in small boats. The article claimed that Indians, the most of whom are students, are taking advantage of a loophole that permits asylum applicants to study for a domestic price rather than an international fee, citing Home Office officials.
Since January 1, approximately 250 Indian migrants, according to the authorities, have entered the UK. This figure represents one-fifth of the 1,180 migrants who have so far this year crossed the Channel in small boats.
Officials in the UK are worried that the practise could spread and lead to an increase in the number of Indian students coming to the nation by tiny boats. Last year, 233 Indian migrants has crossed the Channel in the first nine months.
Officials trying to understand the reason behind it believe that Serbia's visa-free travel rules for Indians might be providing the students with a gateway. As per an earlier provision, all Indians with a valid passport were able to enter Serbia without a visa for up to 30 days.
However, the provision ended on January 1, and Home Office officials believe that many such Indians might have started moving towards the EU and ultimately into the UK.