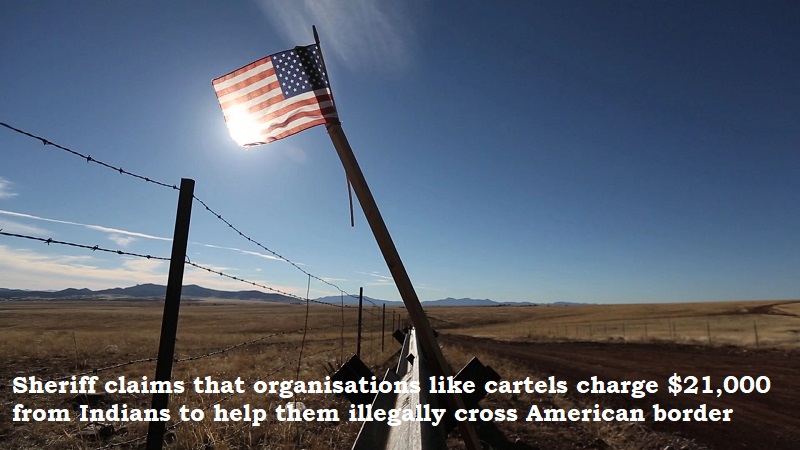 Indians are typically charged $21,000 by criminal multinational organisations known as cartels to assist them in crossing the American border illegally, an Arizona sheriff testified to senators in Washington.
According to a report by news agency PTI early on Saturday (February 4), Cochise County, Arizona Sheriff Mark Dannels told members of the House Judiciary Committee this week that the lowest sum being charged by a cartel for a foreign national to cross the border is $7,000.
Dannels informed the legislators that the border with Mexico was not secure and that there was cartel control south of the border with the United States. 'For instance, I believe India was USD 21,000. However, the minimum right now is something like USD 7,000.'
He informed the committee that the majority of these persons lacked it.
The Arizona Sheriff added, 'So, when they come across the country, though, they might go through a processing, as the honourable judges talked about, but they're servant to the cartels at the end, which is usually for sex trade, gangs, drugs, labour, you name it, I have seen no win-win in this.'