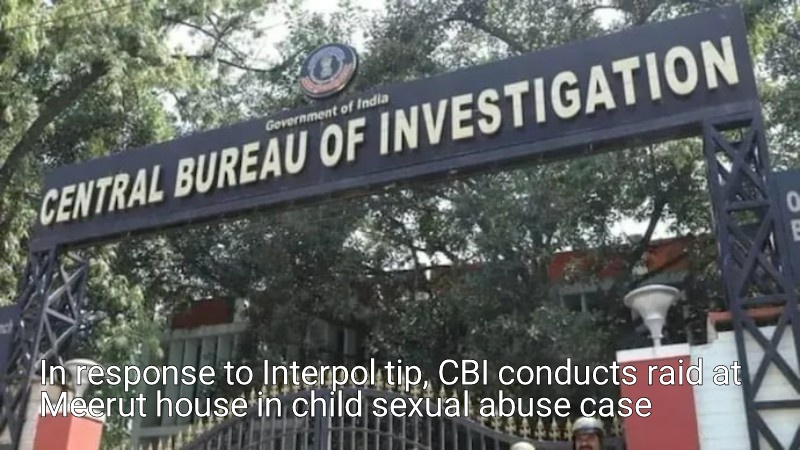 After receiving a tip from the international law enforcement agency Interpol, the Central Bureau of Investigation (CBI) conducted a raid on a home in Meerut, Uttar Pradesh, on Friday in connection with a case of child sexual abuse. According to news agency ANI, the raid was carried out in response to claims that child pornography was being sold and distributed online. The CBI developed the information after receiving it through Interpol.
Mohd Nishar, also known as Nisar Saifi, a resident of Meerut's Zakir Hussain Colony, had his home raided by CBI agents. Ankara, the capital of Turkey, provided information to the agency about the sale and distribution of child pornography online, a senior official told ANI.
'The accused was allegedly involved in creating text or digital images, collecting, seeking, browsing, downloading, advertising, promoting, exchanging or distributing material in electronic form depicting children in an obscene or indecent or sexually explicit manner by using various social media platforms like WhatsApp etc,' the officials said.
For the purpose of producing text or digital images, exchanging, or disseminating material in electronic form that depicted children in an obscene, indecent, or sexually explicit manner, the accused created accounts on social media.
The accused has a case filed against them under the Information Technology Act for publishing or sending electronic content that shows children engaging in sexually explicit behaviour.
'The case is under investigation to identify his involvement and identify others accused if any,' officials added.