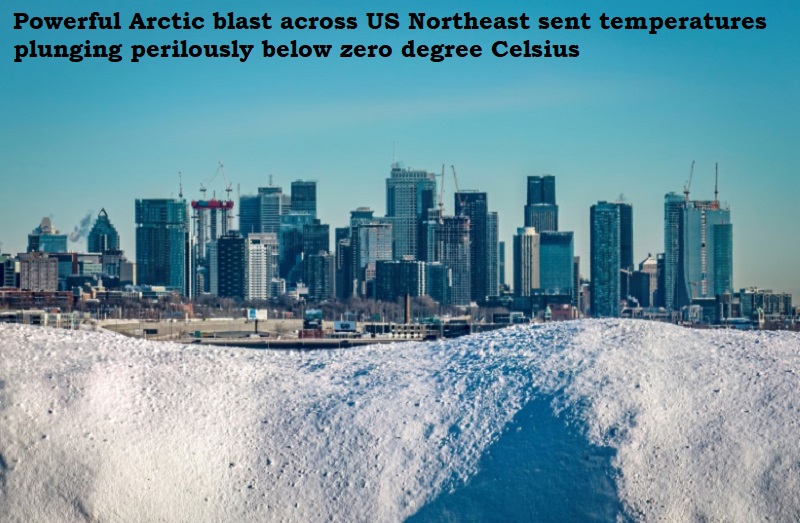 A severe Arctic blast hit the US Northeast, causes temperatures to drop dangerously below zero degrees Celsius. In New Hampshire and Washington, temperatures reached as low as -79 degrees Celsius (-105 degrees Fahrenheit).
Wind-chill warnings were also issued in New York. The same situation was prevalent in the six New England states: Massachusetts, Connecticut, Rhode Island, New Hampshire, Vermont, and Maine.
The National Weather Service (NWS) stated that although the cold spell would be brief, the combination of low temperatures and strong winds would continue to pose life-threatening conditions until Saturday.
Due to the risk of hypothermia and frostbite, schools in Boston and Worcester, the two largest cities in New England, were closed on Friday. Mayor of Boston, Marty Walsh, declared a state of emergency until Sunday and opened warming centers to assist the city's over 650,000 residents.
The NWS referred to the current weather conditions as a 'once-in-a-generation' chill.
Early on Friday, the arctic surge flowing into the United States from eastern Canada was centered over the US Plains, weather service forecaster Bob Oravec said. Kabetogama, Minnesota, near the Ontario border, was America's coldest spot at 1 pm EST, with a temperature of minus 39 F (-39.5 C).