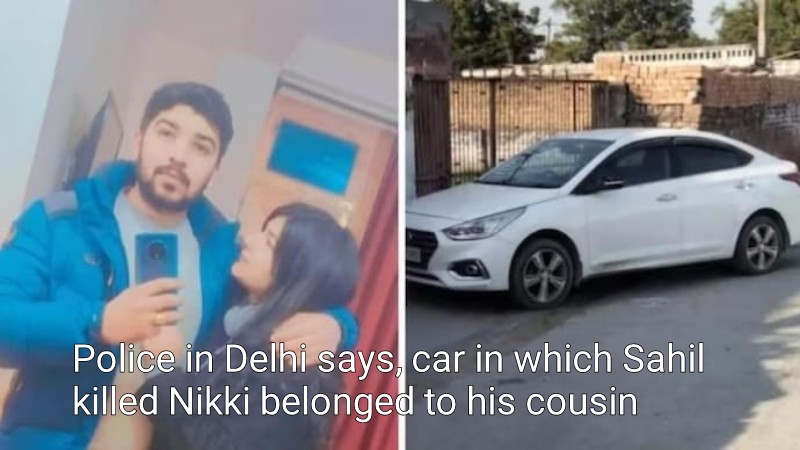 According to Dehli Police, Sahil Gehlot used his cousin's car to carry out the alleged murder and storage of his live-in partner's body in a refrigerator. The victim, Nikki Yadav, was strangled by Sahil inside this vehicle.
The owner of the vehicle is Ashish, Sahil's cousin. Nikki, 24, was driven around by Sahil, 24, before he strangled her with a phone charger. Within the national capital, he continued to travel for nearly 40 km with her body next to him.
The accused has been in the Crime Branch's custody for five days at this time. The accused did not respond to any inquiries during the investigation, according to the Delhi Police's crime branch.
On Wednesday, the woman's father claimed that he was unaware of his daughter's relationship and only learned of the woman's murder when the Delhi Police contacted him.
Nikki was allegedly strangled by Sahil on the intervening night of February 9 and February 10 near Kashmiri Gate ISBT.
The accused killed the woman and then hid her body in the refrigerator of a dhaba outside Mitraon village. After the cops found the woman's body inside the dhaba's refrigerator on Tuesday, he was taken into custody.