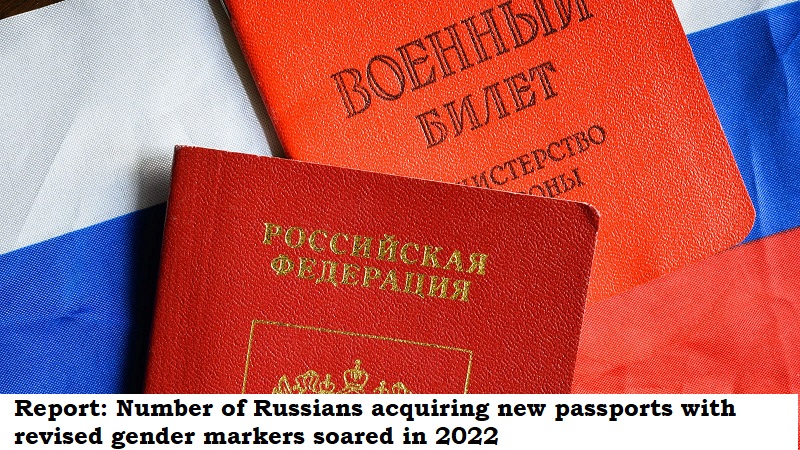 According to a study by the unbiased news outlet Mediazona, the number of Russians getting new passports with updated gender markers increased in 2022. According to figures published by Russia's interior ministry, 936 new passports were issued last year with 'sex change' as the justification, as opposed to 554 in 2021 and 428 in 2020. The numbers also showed that the sharp increase began in March, immediately following Russia's invasion of Ukraine.
According to human rights campaigners who contacted with Mediazona, the increase is probably due to the conflict in Ukraine and Russia's crackdown on LGBTQ+ rights as transgender people try to escape mobilisation and worry that authorities would eventually outlaw transitioning altogether.
'In December 2022, one hundred and nineteen Russians received passports with updated gender markers, more than in any previous month on record,' it added.
The claims emerge months after Vladimir Putin, the president of Russia, approved a limited mobilisation in an effort to support Moscow's soldiers, who were suffering significant casualties on the battlefield.