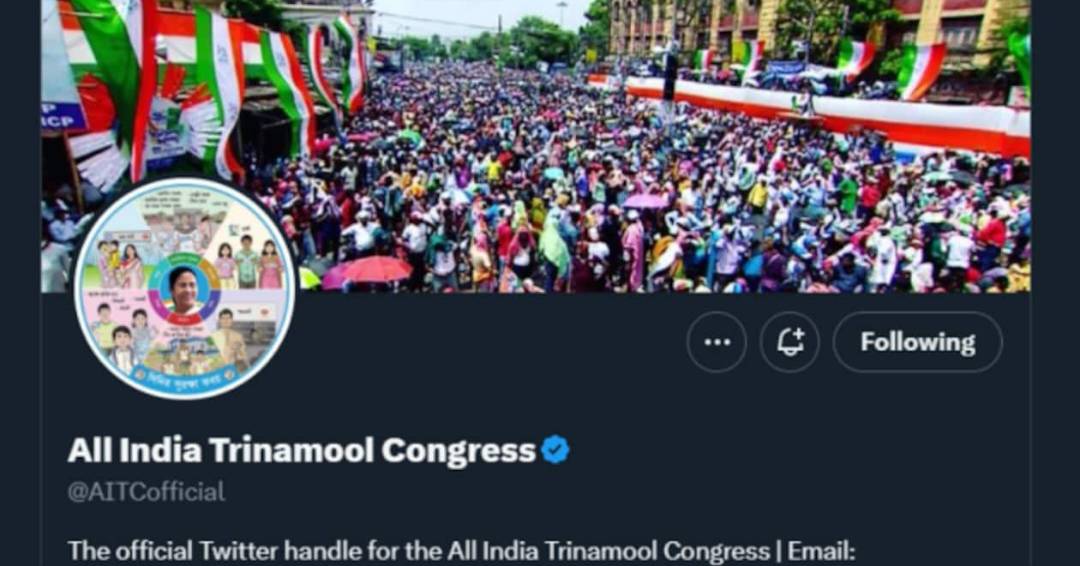 On Tuesday night, after more than 13 hours, the TMC's official Twitter account was reinstated, informed the party officials.
According to sources within the party, the account was hacked late on Monday night and had its name changed to 'Yuga Laboratories.'
After nearly 13 hours, it was restored at roughly 4 PM, said a member of the AITC communications staff.
According to him, the party reported the incident to the Kolkata Police's cyber cell.
The account was compromised, as per a statement released this morning by TMC national spokesperson Derek O'Brien. 'Officials from Twitter are in touch with us and trying to fix the problem. They have promised to act quickly,' O'Brien, who also serves as the party's Rajya Sabha leader, stated.