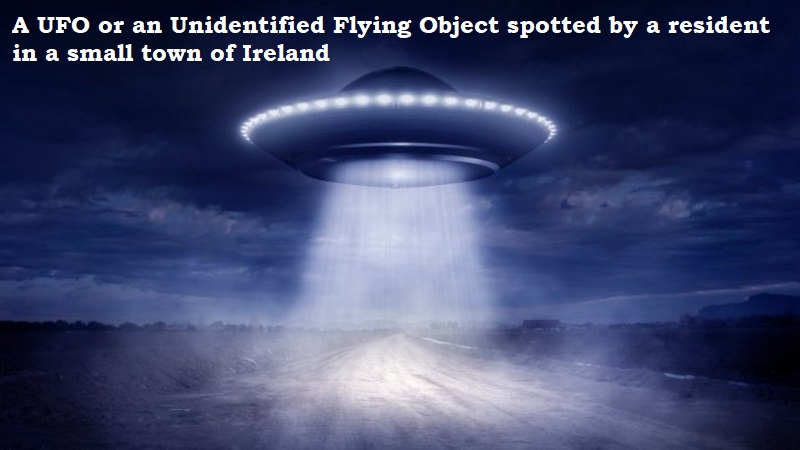 A UFO, or an Unidentified Flying Object, was seen by a local last week in a small Irish village. On Monday, the individual contacted The Leader, a neighbourhood newspaper, and informed them about the UFO. The reader reported seeing an odd occurrence in the night sky over Ballymahon, Longford. The source also disclosed to the media that he had recorded the occurrence that he had witnessed at around 8 o'clock in the evening.
The Ballymahon resident claims that although though the photographs are a little hazy, the movement of the three lights in the sky was 'quite evident'. They moved 'very swiftly,' forming a triangle. Despite the lack of evidence for their existence, UFOs have always attracted people. The Longford resident says that they also wouldn't have believed it, had they not seen it with their own eyes.
The caller, who was with a friend at the time, told The Leader, 'The photographs do not do this justice. It was very clear that night. The three lights were on the angles of the craft, the body was black. The lights were the colour of an orange flame. The speed that they moved at confirmed it was not an ordinary aircraft.'
The person insists that living in the countryside they are used to seeing shooting stars, meteorites, satellites and more. However, the lights they saw that Friday night were very different.