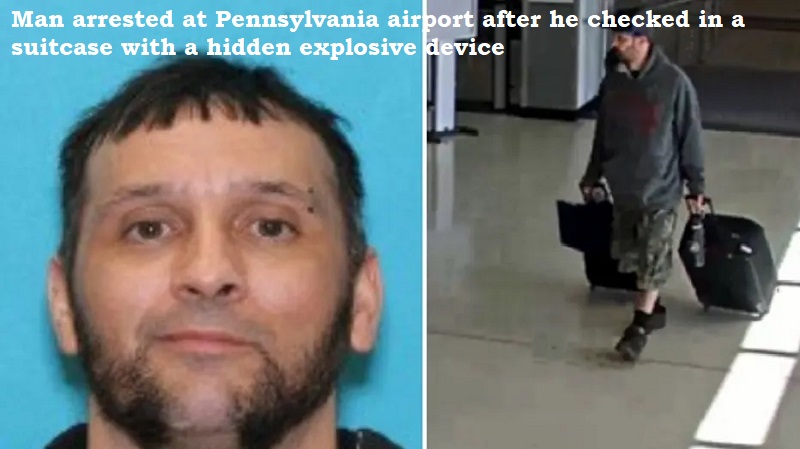 Police reported that a guy was detained on Wednesday (March 1) at the Pennsylvania airport after checking a bag that had an explosive device concealed inside the lining. According to the criminal complaint, 40-year-old Marc Muffley was accused of having an explosive in an airport and of having or attempting to have an explosive or incendiary device aboard an aircraft.
At the Lehigh Valley International Airport on Monday, Muffley checked a luggage for Allegiant Air Flight 201, which was headed to Florida, according to the prosecution. According to the authorities, Muffley was paged via the airport's public address system before being observed exiting the building. The Federal Bureau of Investigation (FBI) arrested him on Monday night.
After an alert was issued during security screening, the suitcase was examined, and found hidden in the lining was a circular compound about three inches in diameter encased in wax-like paper and clear plastic wrap.
A bomb technician from the FBI, who X-rayed the compound, said that it had a granular powder consistent with a commercial-grade firework and was suspected to be a mixture of flash powder and the dark granulars that are used in commercial-grade fireworks, the AP reported.