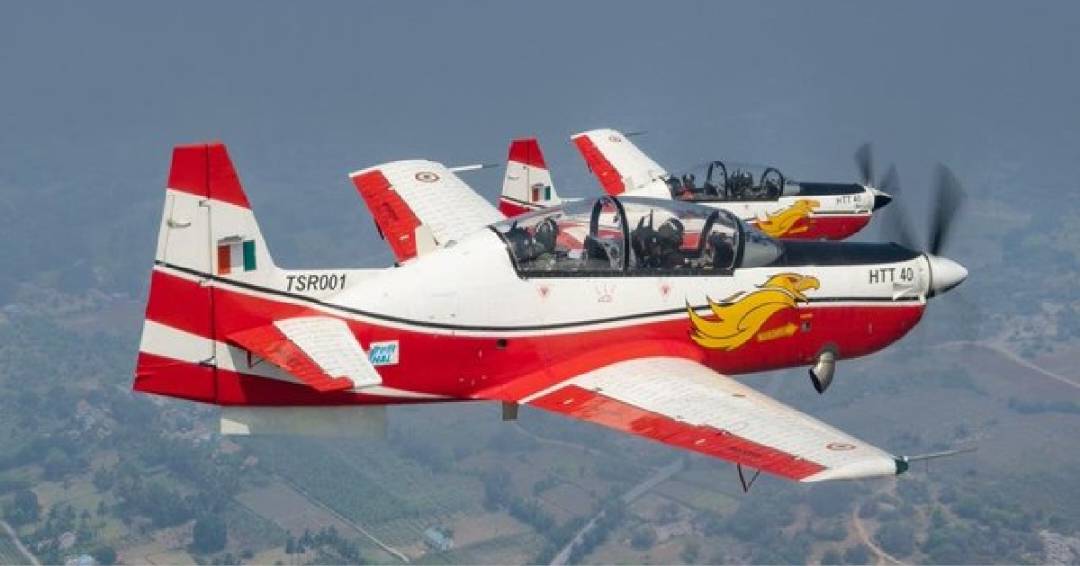 The Cabinet Committee on Security's decision to approve the purchase of 70 HTT-40 basic trainer aircraft for the Indian Air Force, as per Prime Minister Narendra Modi, will strengthen ongoing efforts to make the defence sector self-reliant while also helping the thriving MSME sector, he said on Thursday.
In addition, PM Modi stated that the Navy will be strengthened even more as a result of the Cabinet Committee on Security's permission to execute a contract for the purchase of three Cadet Training Ships (CTS).
Defence Minister Rajnath Singh tweeted on Wednesday, 'The CCS under the chairperson of PM Shri Narendra Modi has accorded sanction to sign a contract for procurement of 3 Cadet Training Ship (CTS) at an aggregate cost of 3108.09 Crs under Buy-Indian (IDDM) Category.'
Another tweet from Mr. Singh read, 'The purchase of 70 HTT-40 Basic Training Aircraft at a price of 6,828.36 crores has been approved by the Cabinet Committee on Security (CCS), which is presided over by Prime Minister Shri Narendra Modi. The delivery of the aircraft will take place over a six-year period.'
'This is a significant CCS decision which will add strength to the current efforts to make our defence sector self-reliant and will also assist the flourishing MSME sector,' PM Modi wrote in a tweet that he tagged.