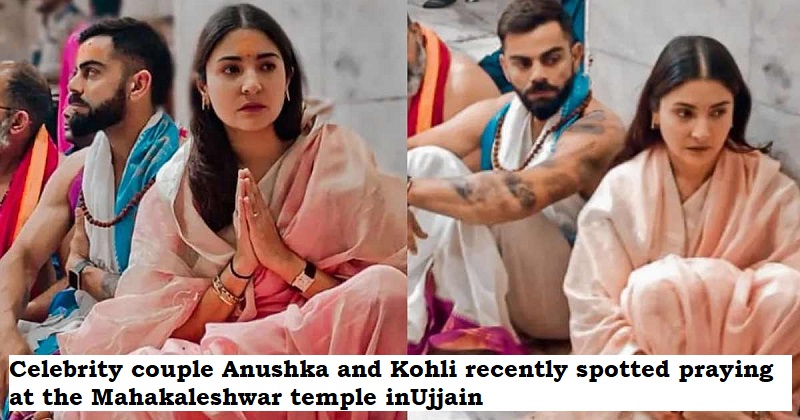 Celebrity couple Anushka Sharma and Virat Kohli were recently seen participating in devotional activities at the Mahakaleshwar temple in the Indian city of Ujjain. On social media, images and videos of the two performing rites while seated on the temple floor have gone viral.
While Anushka was seen wearing a light pink saree, Virat chose a white number. He is seen talking to the priest at one point as he has his hands folded.
The pair had previously travelled together to Vrindavan and Uttarakhand to explore temples. Their daughter Vamika joined them at that time as well. The two are thought to be ardent devotees of Baba Neem Karoli. In a recent interaction, the cricketer spoke about his wife and said that she has made 'massive sacrifices' as a mother in the last two years.
'The way things have been in the past two years, we have had our child and, as a mother, the sacrifices that she made have been massive. Looking at her, I realised whatever problems I had were nothing. As far as expectations are concerned, as long as your family loves you for who you are, you don't expect much because that is the basic requirement,' Virat said in a recent RCB (Royal Challengers Bangalore) podcast.