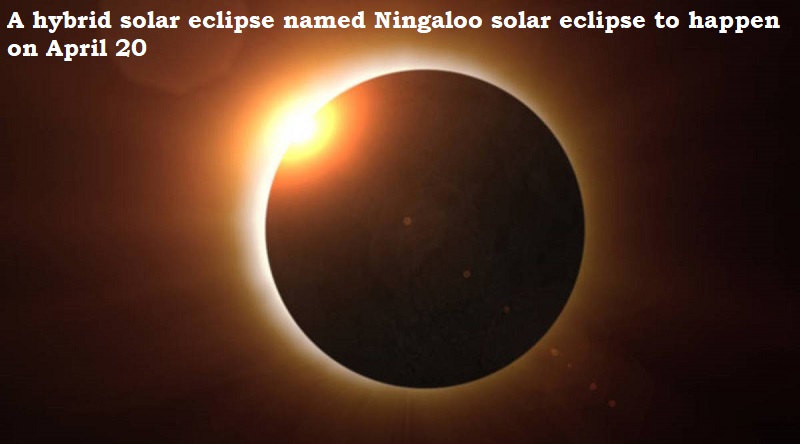 The solar eclipse that occurs next month is a hybrid one. It will occur on April 20 and is known as the Ningaloo solar eclipse. Viewers in India won't be able to see it, however live broadcasts of the event from Western Australia can be viewed there.
Due to its hybrid character, the solar eclipse will combine an annular eclipse with a total solar eclipse. Only one more solar eclipse will be visible this year after the hybrid solar eclipse, on October 14. An annular eclipse occurs when the Moon partially blocks the Sun, giving the bright Sun the appearance of a bright disc.
A hybrid solar eclipse is a unique type of eclipse which is a combination of an annular eclipse and a total solar eclipse. People will be able to see the Sun in a ring shape and only for a few seconds. This shape of the sun is called a 'ring of fire' and such kind of eclipse is produced when the moon's shadow moves across Earth, making it a transition to another.
Normally, a solar eclipse occurs when the Moon comes in between the Earth and the Sun, forming a shadow on Earth's surface. This hybrid solar eclipse will be occurring after 2013 and will be the last one until 2031.