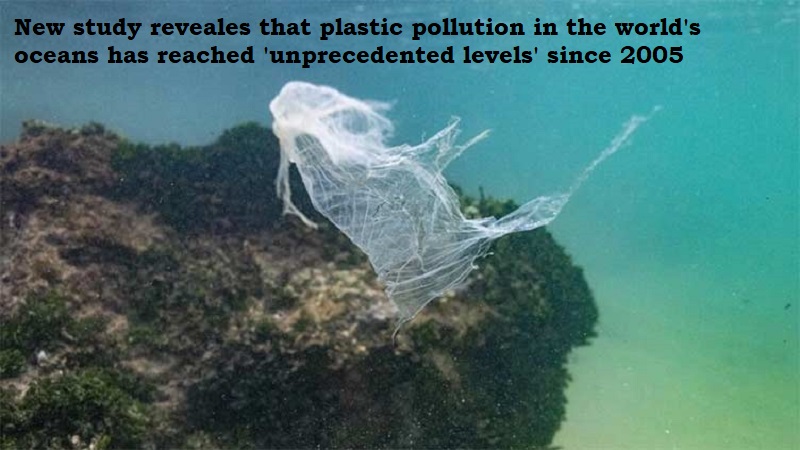 Since 2005, plastic pollution in the world's seas has increased to "record levels," according to a recent research, which calls for a legally binding international pact to end the destructive trash.
According to a study that was published in the journal PLOS One on Wednesday, the surface of the world's seas is covered with about 170 trillion particles of plastic, mostly microplastics. Experts claim that the numbers were far higher than expected and that, if no action is taken, the rate of plastic entering the oceans will likely rise sharply in the upcoming years.
Ocean plastic pollution is a global issue that causes animals to eat plastic, which ultimately leads to human consumption.
For this, researchers took plastic samples from more than 11,000 stations around the world mainly focusing on a 40-year period between 1979 and 2019. The researchers claimed that the sources of pollution are numerous.
In 1950, only two million tonnes of plastic waste was there.
The study examined samples from the North Atlantic, the South Atlantic, the North Pacific, the South Pacific, and the Indian and Mediterranean oceans.
The research was produced by Economist Impact and The Nippon Foundation.