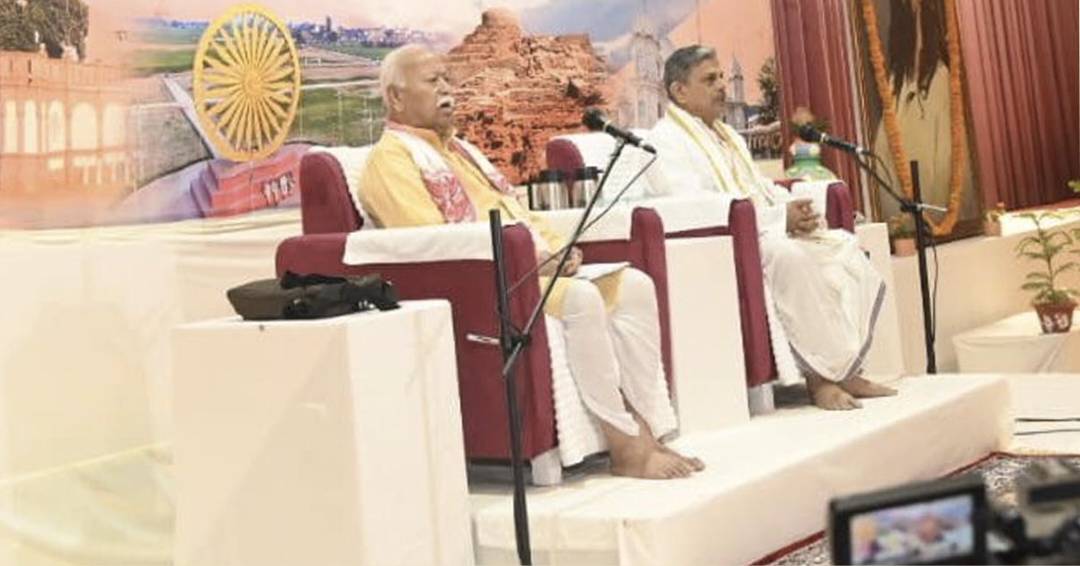 At its annual general meeting in Haryana on Sunday, the RSS paid respect to late Samajwadi Party (SP) leader Mulayam Singh Yadav, socialist leader Sharad Yadav, and senior attorney Shanti Bhushan.
The Rashtriya Swayamsevak Sangh (RSS) opened its three-day annual general assembly on Sunday by paying tribute to notable individuals and political figures who had passed away in the previous year.
More than 100 names were on the list, among them Mulayam Singh Yadav, Sharad Yadav, and Bhushan.
In addition, it listed Satish Kaushik, an actor and filmmaker, and Hiraben Modi, the mother of Prime Minister Narendra Modi.
The names of all notable individuals who passed away in the previous year were read aloud at the meeting's opening session by RSS general secretary Dattatreya Hosabale.