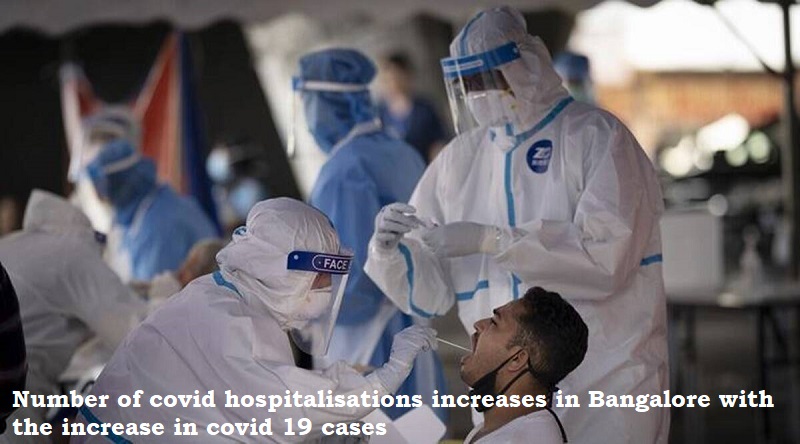 As the number of COVID-19 cases continues to rise in Bengaluru, there has been a corresponding increase in hospitalizations for the virus. Medical facilities across the city are reporting a surge in admissions, with many hospitals reaching full capacity.
According to health officials, the spike in hospitalizations can be attributed to the highly transmissible Delta variant of the virus, as well as a decrease in adherence to COVID-19 protocols such as mask-wearing and social distancing.
In response to the surge in hospitalizations, the government of Karnataka has announced a number of measures aimed at slowing the spread of the virus. These include increased testing and tracing efforts, as well as a renewed emphasis on public education and awareness campaigns to promote adherence to COVID-19 protocols.
Health officials are also urging residents to take steps to protect themselves and their communities, such as getting vaccinated, wearing masks, and avoiding large gatherings. They emphasize that while the situation is concerning, it is not too late to turn things around and prevent a further surge in hospitalizations and deaths.
Overall, the rise in COVID-19 hospitalizations in Bengaluru underscores the ongoing threat posed by the pandemic and the importance of continued vigilance and adherence to public health guidelines. As the situation continues to evolve, it is crucial that individuals and communities work together to slow the spread of the virus and protect public health.