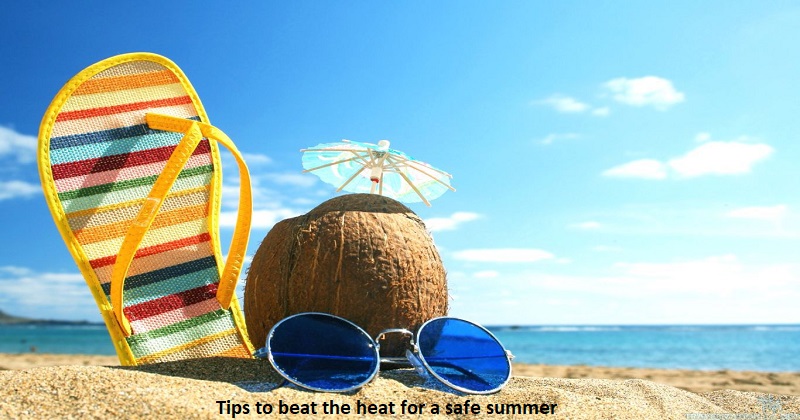 Summer has arrived. Despite the many seasonal blessings it offers, depending on where you live, it also means you could have to put up with severe heat and/or humidity. You might feel worn out, sticky, and angry in the summer heat. It can also be risky if you have certain medical issues.
Here are few tips to keep you cooler when temperatures soar:
1. Drink coconut water once in the day.
2. Keep your caffeine and alcohol intake 1 cup in a day.
3. One of the best drink is buttermilk which is full of protiens.
4. Adding ice cubes/ fruit cubes to your drinks.
5. Have more of fruits and vegetables like cucumber, melons, berries, tomatoes, etc.
6. Always carry reusable water flask with you, a great way to enhance your water intake.
7. Smart goal- Keep track of your fluids and keep alarms to help you recollect.
8. Add electrolyte mix to your water to enhance taste and replenish the electrolytes. Add lemon/ chia seeds/ orange/ lime to your water.