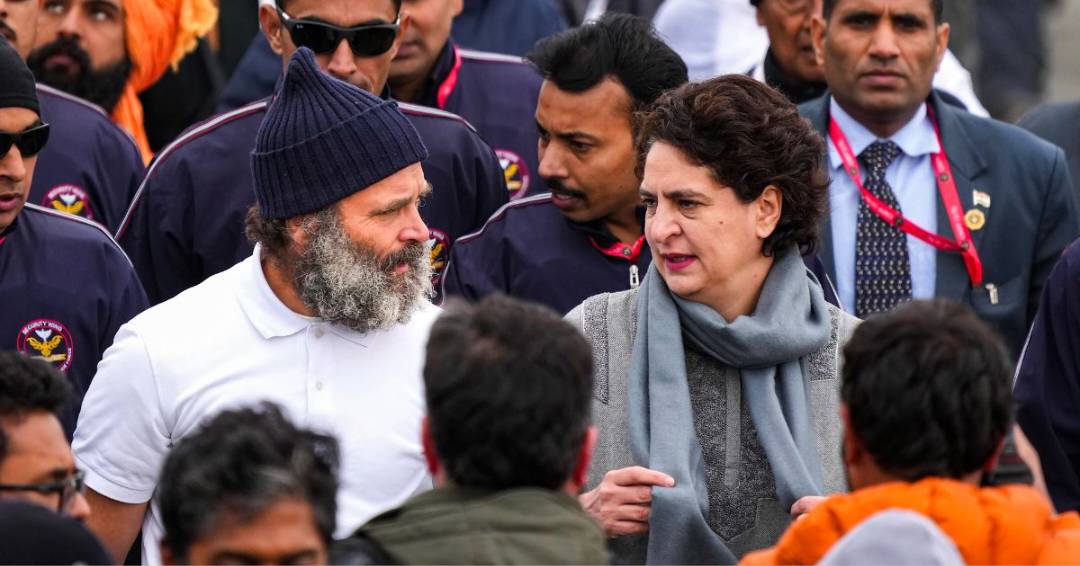 The opposition camp has responded angrily to Congress leader Rahul Gandhi's conviction in a defamation case from 2019. His sister Priyanka Gandhi Vadra led the assault, accusing the BJP-run Centre of 'suppressing his voice' by whatever means necessary.
Priyanka Gandhi stated on Twitter that the entire apparatus of the terrified Centre is attempting to silence the voice of @RahulGandhi by any means necessary. My brother has never experienced fear, and he never will. He has spent his entire life telling the truth and will do so in the future. will keep raising the nation's population's voice. He is surrounded by the force of the truth and the devotion of millions of his people.
Rahul Gandhi received backing from Delhi Chief Minister Arvind Kejriwal, whose Aam Aadmi Party frequently disagrees with the Congress. The head of the AAP alleged there was a 'conspiracy' to destroy the opposition.
'A plan is being developed to prosecute and depose non-BJP politicians and parties. Despite our disagreements with the Congress, it is improper to hold Rahul Gandhi accountable in a slander case of this nature. The opposition and the general public have a responsibility to inquire. We respect the court but disagree with the ruling,' Kejriwal wrote in Hindi on Twitter.