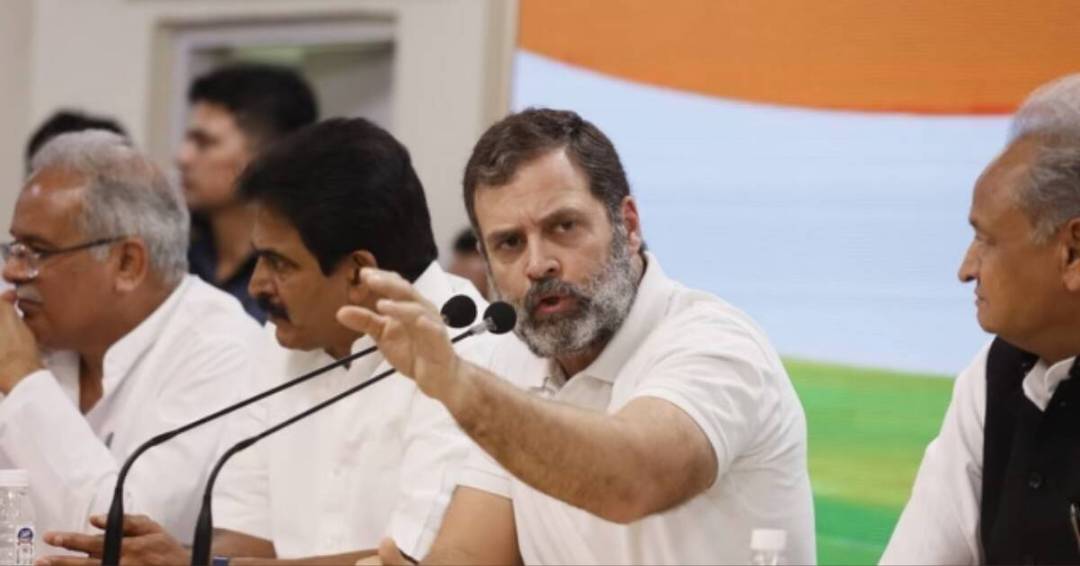 A day after being removed from the House of Representatives, the leader of the opposition, Rahul Gandhi, attacked Prime Minister Narendra Modi.
In order to explain why the Prime Minister didn't apologise for his comments made in London and during the defamation trial in which he was found guilty, Mr. Gandhi asserted that the Prime Minister is afraid of giving his next address and made a parallel to Veer Savarkar.
While this was going on, the BJP intensified its criticism of Mr. Gandhi, alleging that the Congress was trying to portray him as a victim in order to get support from voters.
'I've been eliminated because the Prime Minister is afraid of my upcoming speech,' I said. I could see the terror in his eyes. They don't want me to speak in Parliament because of this, the Congress leader claimed.
When the BJP demanded an apology, he responded, 'My name is not Savarkar. A Gandhi, I am. Not going to apologies.'
He also refuted the BJP's accusations that he had asked foreign powers to interfere in the nation's internal affairs. He claimed that he had requested permission from the Speaker to address the accusations made against his remarks from London on the floor of the House.
'BJP leaders asserted that I support forces hostile to India. I informed the Speaker that I had the right to refute these charges. However, he disallowed me,' he remarked. 'My only course of action is to fight for the truth and uphold our nation's democracy. Disqualify me permanently, imprison me permanently, I will continue going.'