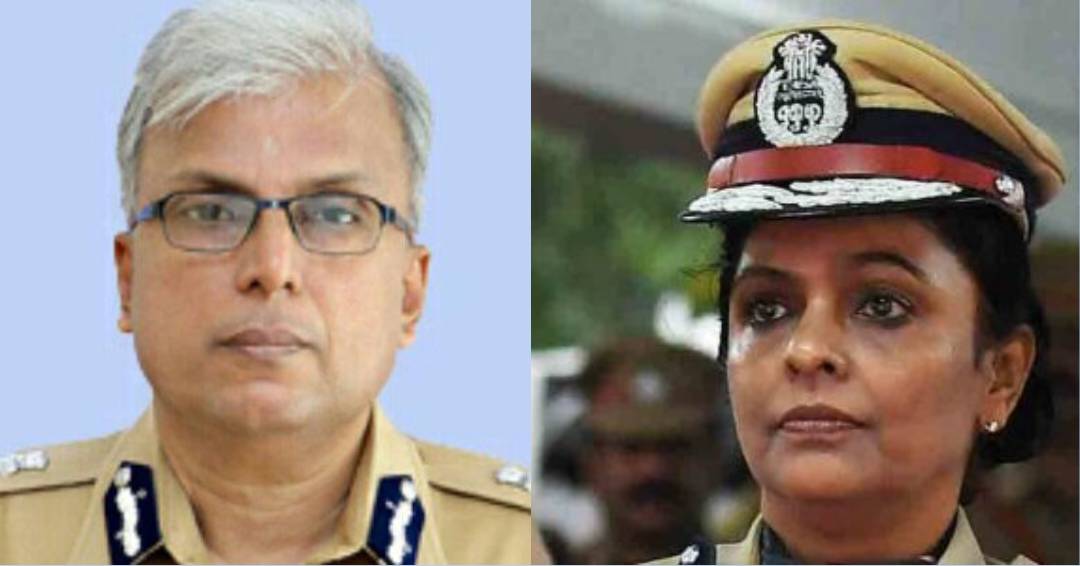 Two esteemed DGPs in Kerala, Dr. B Sandhya and S. Ananthakrishnan, are bidding farewell to their illustrious careers in the police force. The Kerala Police will honor them with a farewell parade at the SAP Parade Ground in Thiruvananthapuram. Let's delve into the remarkable journeys of these two officers, who dedicated nearly three and a half decades to serving the Kerala Police.
DGP Dr. B Sandhya hails from Pala and belongs to the IPS batch of 1988. She received her education from St Antony's GHS in Alappuzha and SHGHS in Bharananganam before attaining an MSc degree with honors from Alphonsa College, Pala. Sandhya joined the IPS after working as a project officer at Matsyafed for two years.
Throughout her career, she held various positions, including ASP in Shoranur, Alathur, and AIG at Police HQ, as well as Crime Branch SP in Kannur. Sandhya served as the District Police Chief in Kollam and Thrissur, AIG at Police HQ, DIG in Thrissur Range, and IG at Armed Police Battalion, Traffic, Ernakulam, and Thrissur ranges. She also served as the ADGP in charge of Armed Police, Modernization, South Zone, and Training, and as the Director General of Kerala Police Academy. During her superannuation, Sandhya held the position of Director General of Fire and Rescue Services.
Sandhya's exceptional service has been recognized through numerous awards, including the President's Police Medal, Central Home Minister's Award, and the International Association of Women Police Award. She was even invited by the UN to prepare a handbook for police officers investigating crimes against women. Sandhya has authored several books and received training in human resources from the University of Wollongong in Australia. Her family consists of her husband, Dr. K. Madhukumar, and daughter, Dr. Haima.
DGP S. Ananthakrishnan, an IPS officer of the 1989 batch from Thiruvananthapuram, holds an MA in Sociology. Before joining IPS, Ananthakrishnan worked in various capacities in State Bank of Travancore, Canara Bank, and Unit Trust of India. He served as ASP in Kalpetta and Kollam, joint SP in Adoor, Commandant at KAP Battalion 1, and district police chief in Idukki, Palakkad, Thrissur, Kollam, and Pathanamthitta. Ananthakrishnan also held positions such as AIG at Police HQ, SP at Crime Branch and Intelligence, Director of Women's Commission, and was deputed to the International Police Force of the United Nations in Bosnia Herzegovina.
Throughout his career, Ananthakrishnan showcased remarkable initiatives, including the implementation of the Internal Administrative Processing System for expedited file disposal and various anti-drug campaigns. He has been honored with several police medals from the President. Currently, Ananthakrishnan serves as the Excise Commissioner. His family comprises his wife, Asha, and children, Ananda Sankar and Bhadra.
In addition to bidding farewell to Dr. B Sandhya and S. Ananthakrishnan, a separate event was held at the Police Headquarters to bid adieu to nine retiring SPs (Superintendents of Police). DGP Anil Kant graced the event, which honored P. B. Rajeev, T. Ramachandran, K. V. Vijayan, C. Bastin Sabu, J. Kishore Kumar, Prince Abraham, K. Lalji, K. M.