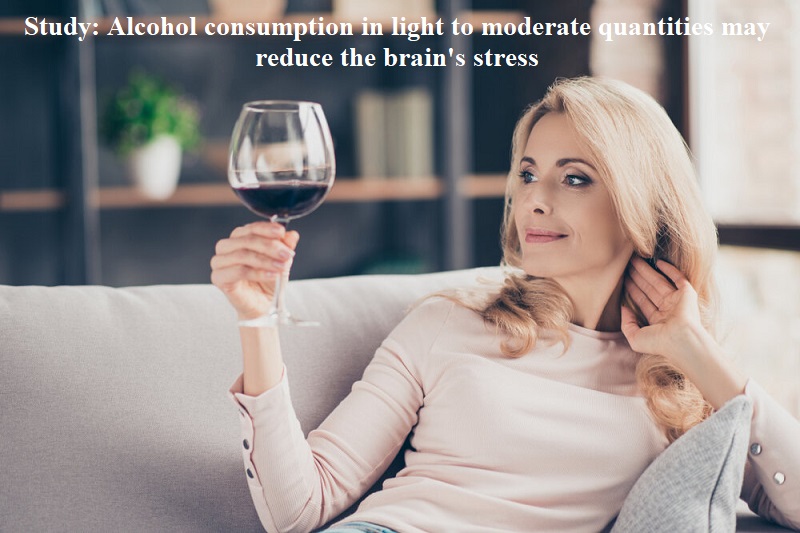 New research suggests that moderate alcohol consumption may have beneficial effects on the brain's stress activity and could reduce the risk of heart disease. Scientists at Massachusetts General Hospital discovered that alcohol, when consumed in moderation, decreased stress signaling in the brain, which was associated with a significant reduction in the risk of heart disease. The findings were published in the Journal of the American College of Cardiology.
However, the senior author and cardiologist, Ahmed Tawakol, emphasized that they are not promoting alcohol consumption to prevent heart attacks or strokes due to other negative effects of alcohol on health. Their goal was to understand how light to moderate drinking reduces the risk of cardiovascular disease and identify the underlying mechanism. The aim is to find alternative approaches that can replicate the protective cardiac effects of alcohol without its adverse impacts.
To determine whether alcohol itself was responsible for the cardiovascular benefits observed in previous studies or if other factors played a role, the researchers analyzed data from over 50,000 individuals enrolled in the Mass General Brigham Biobank. They divided the study into two parts.
In the first part, they examined the relationship between light to moderate alcohol consumption and cardiovascular events while accounting for genetic, clinical, lifestyle, and socioeconomic factors. The results aligned with previous studies, showing that moderate alcohol consumption reduced the risk of cardiovascular disease events.
In the second part, the researchers conducted brain imaging on 754 individuals to assess the impact of light and moderate alcohol consumption on resting stress-related neural network activity. They discovered that alcohol consumption was associated with reduced stress signaling in the amygdala, a brain region involved in stress responses.
The study findings indicated that the changes in the brain observed in light to moderate drinkers explained a significant portion of the protective cardiac effects. When the amygdala is excessively active, it triggers the sympathetic nervous system, leading to increased blood pressure, elevated heart rate, and the release of inflammatory cells. Chronic stress can contribute to hypertension, inflammation, obesity, diabetes, and cardiovascular disease.
The researchers hope that by understanding the mechanism underlying the beneficial effects of alcohol, they can develop alternative strategies to replicate these effects without the adverse consequences associated with alcohol consumption.