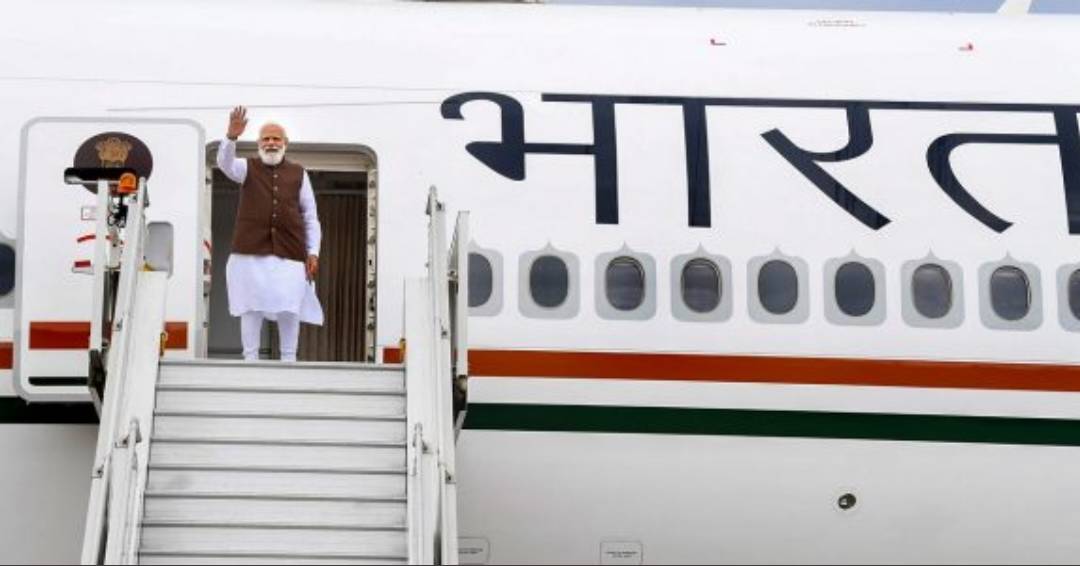 Prime Minister Narendra Modi is set to embark on a significant visit to the United States, highlighting the depth and diversity of the Indo-US partnership. The invitation extended by President Joseph Biden and First Lady Jill Biden for a state visit reflects the robustness of the relationship between the two democracies. Departing for the US, Modi emphasized that his discussions with President Biden and other senior US leaders will not only strengthen bilateral cooperation but also enhance plurilateral engagement in forums such as G20, Quad, and the Indo-Pacific Economic Framework for Prosperity.
The prime minister will commence his visit in New York, where he will celebrate the International Day of Yoga at the United Nations Headquarters. Expressing anticipation for the occasion, Modi acknowledged the UN's support for India's proposal to establish an International Day of Yoga in 2014. Following this, he will proceed to Washington D.C., where he aims to deepen ties across various sectors, including trade, commerce, innovation, and technology.
Highlighting the multifaceted nature of India-US relations, Modi emphasized the collaboration between the two countries in fields such as science and technology, education, health, defense, and security. The initiative on Critical and Emerging Technologies has further expanded cooperation in sectors like defense industrial cooperation, space, telecom, quantum, artificial intelligence, and biotechnology. Additionally, both nations are working together to advance their shared vision of a free, open, and inclusive Indo-Pacific.
During his visit, Prime Minister Modi plans to engage with business leaders, interact with the Indian community, and meet thought leaders from diverse backgrounds. He seeks to strengthen India-USA ties in crucial areas such as trade, commerce, innovation, technology, and more. Furthermore, his discussions with President Biden and other US leaders will also encompass plurilateral forums like G20, Quad, and the Indo-Pacific Economic Framework for Prosperity.
Modi will attend a state banquet hosted by President Biden and the First Lady, joined by numerous dignitaries. Recognizing the strong bipartisan support provided by the US Congress to India-US ties, he expressed his gratitude and mentioned that he will address a joint session of the US Congress at their invitation. Furthermore, he looks forward to meeting the dynamic Indian-American community, which plays a significant role in fostering trust and strengthening bilateral relations.
Following his visit to the United States, Prime Minister Modi will travel to Egypt at the invitation of President Abdel Fattah El-Sisi. Expressing enthusiasm for this first state visit to Egypt, Modi acknowledged the rapidly evolving partnership between the two nations, which was elevated to a 'Strategic Partnership' during President Sisi's visit to India. Modi aims to impart further momentum to the civilizational and multi-faceted partnership through discussions with President Sisi and other senior Egyptian officials. He will also have the opportunity to interact with the vibrant Indian diaspora residing in Egypt, further strengthening people-to-people ties.
Overall, Prime Minister Modi's visit to the United States and Egypt seeks to reinforce and deepen the relationship between these countries, based on the shared values of democracy, diversity, and freedom. By standing together, they aim to tackle global challenges collectively and create a more prosperous future.