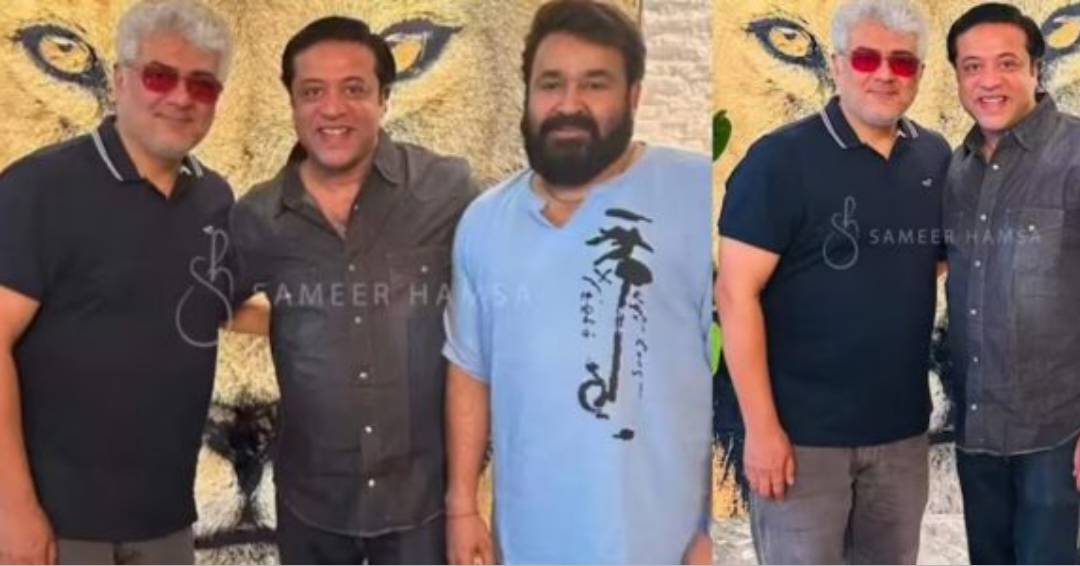 Renowned South Indian actors Mohanlal and Ajith made headlines during their recent rendezvous in Dubai. A captivating photograph of the two icons posing together quickly went viral across various social media platforms. The image was shared by entrepreneur Sameer Hamsa, who was fortunate to witness this memorable encounter.
During Ajith's visit to Mohanlal's residence in the iconic Burj Khalifa, the two stars engaged in conversations about their families and their exciting upcoming film projects. Sameer Hamsa, ecstatic about the evening, captioned the photo with these words: "An enchanting evening of friendship and camaraderie with the stellar presence of Lalettan and actor Ajith, where every moment was a treasure."
Fans of both Thala and Lalettan enthusiastically flooded the post with comments, expressing their fervent desire to witness these two superstars collaborating on the silver screen. Speculations regarding their potential collaboration have circulated in the past, including rumors that Ajith might feature in Mohanlal's directorial debut, 'Barozz'. However, the 'Barozz' team subsequently dismissed this speculation.
Sameer Hamsa, who shared this captivating photo on Instagram, is known to have a close relationship with Mohanlal, often attending various events hosted by the talented actor.