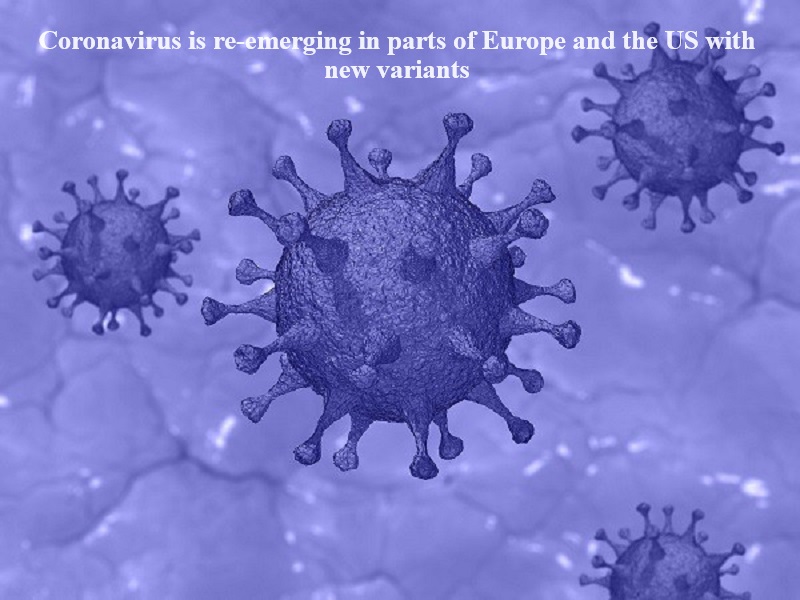 The emergence of new COVID-19 variants is once again a cause for concern in parts of Europe and the US. One such variant, named 'Pirola', has raised alarms among UK scientists due to its high number of mutations observed in four confirmed cases within the country. Pirola was already identified in several countries before reaching the UK, prompting worries about its potential to evade immunity from vaccinations or prior infections.
The UK's National Health Service (NHS) issued a warning, urging the public to remain vigilant after the first case of the Pirola variant was confirmed on Thursday.
Key information about the Pirola variant:
Pirola is a nickname for the BA.2.86 variant of Omicron, a strain of SARS-CoV-2, the virus responsible for COVID-19. Pirola exhibits a greater number of mutations compared to previously identified Omicron subvariants, according to infectious disease specialists at Yale Medicine.
The Pirola variant was initially detected in Denmark on July 24 of this year when it was sequenced in a patient at risk of severe illness. It subsequently appeared in the US and Canada in August. Airport screening identified it in other symptomatic patients, and it was also found in wastewater samples in a few countries.
While experts believe that Pirola is unlikely to cause a severe wave of illness and fatalities, it remains a variant of concern due to its significant mutations.
Symptoms associated with the Pirola variant, as listed on the NHS website, include:
High temperature or chills
Persistent cough (lasting more than an hour or occurring three or more times in 24 hours)
Loss or alteration of taste or smell
Shortness of breath
Fatigue or exhaustion
Body aches
Headache
Sore throat
Blocked or runny nose
Loss of appetite
Diarrhea
Nausea or vomiting
Regarding the effectiveness of vaccines and boosters against the Pirola variant, scientists emphasize that it is too early to make definitive conclusions. The CDC is currently assessing the efficacy of upcoming updated COVID-19 boosters against BA.2.86.
While the CDC expects the updated vaccine to be effective at reducing severe disease and hospitalization, it recommends staying current with COVID-19 vaccines and booster shots as a yearly precaution. The elderly and immunocompromised individuals are especially encouraged to receive the vaccine to reduce their risk of severe symptoms.