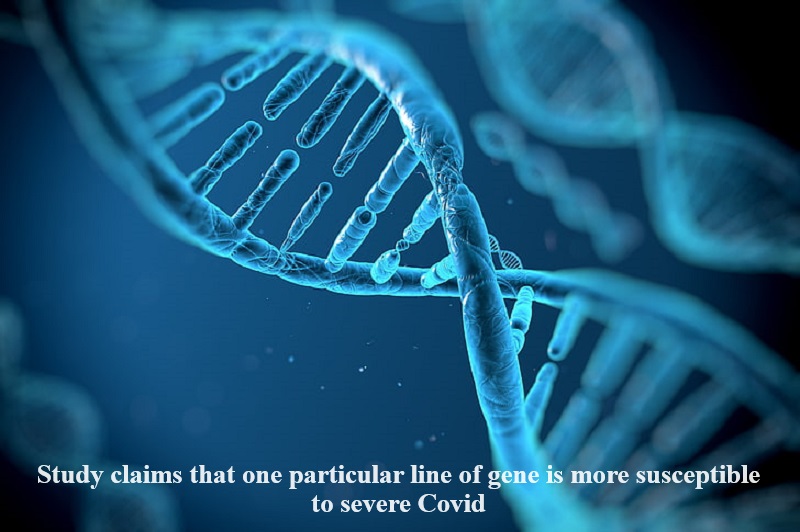 As the world grappled with the reality of lockdowns during the early days of the Covid pandemic, the sight of military trucks in Italy transporting the deceased sent shockwaves across the globe, signaling the havoc the contagious virus would wreak in the months ahead.
Now, a study conducted in Italy's Bergamo, where these haunting images originated, has revealed that certain individuals developed life-threatening forms of COVID-19 due to inherited Neanderthal genes.
During the initial stages of the pandemic, it became evident that several risk factors, including advanced age, played a role. Scientists also suspected a genetic predisposition, as younger family members often exhibited similar disease severity.
Genes and COVID: What's the Connection? Researchers at Milan's Mario Negri Institute for Pharmacological Research spent several years analyzing DNA variations and COVID-19. Their study, based on nearly 10,000 Bergamo residents, identified genes associated with severe respiratory illness, including three inherited from Neanderthals.
The Italian study found that individuals carrying the Neanderthal haplotype were twice as likely to develop severe pneumonia from COVID-19 and three times more likely to require hospitalization in intensive care with ventilator support.
A haplotype refers to a set of DNA variants along a single chromosome that tend to be inherited together. However, it remains unclear whether this haplotype is more prevalent in Bergamo than in other Italian or European regions or in other parts of the world. Epidemiologists are still uncertain about the factors contributing to the high death toll in northern Italy, including age, air pollution, and the virus's early and undetected presence.
Giuseppe Remuzzi, director of the Mario Negri Institute, stated that this study highlights a significant section of the human genome associated with the risk of contracting and developing severe COVID, as reported by the Wall Street Journal.
What Did the Study Discover? The study found that in Bergamo, 33 percent of those with severe COVID-19 had the Neanderthal haplotype, while it was less common in mild or asymptomatic cases. Approximately 2 percent of European and Asian genomes inherit Neanderthal genes, which have been linked to susceptibility to various diseases.
This Italian research adds to the growing body of evidence that a cluster of Neanderthal genes increases the risk of severe COVID-19.
A study published in the journal Nature in September 2020 initially proposed a genomic segment from Neanderthals linked to severe COVID-19, carried by around 16 percent of Europeans and 50 percent of South Asian people. In South Asia, particularly in India, the second wave of COVID-19 in April-May 2021 wreaked havoc, with more than 100,000 cases being reported daily for consecutive days.
The Neanderthal haplotype is virtually absent in Africa, possibly contributing, along with factors like a younger population, to the lower incidence of severe cases in Africa compared to regions with more robust healthcare systems.