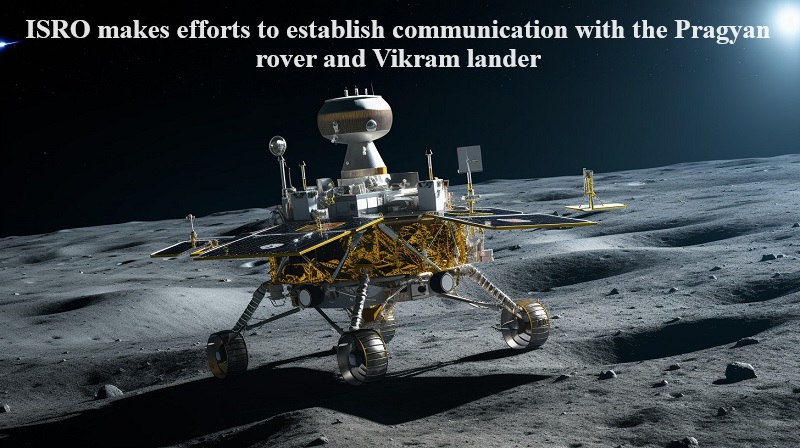 The Indian Space Research Organisation (ISRO) has taken a step forward in its Chandrayaan-3 mission by attempting to establish communication with the Pragyan rover and Vikram lander to assess their wake-up status. However, as of now, no signals have been received from them. ISRO has stated that its efforts to establish contact will continue.
Earlier, it was reported that the plans to wake up the Vikram lander and Pragyan rover on the Moon had been postponed by the space agency. Initially scheduled for the evening of September 22, 2023, ISRO later decided to delay the attempt to September 23 for safety reasons. Director of Space Applications Centre, Nilesh Desai, explained that ISRO is conducting tests and simulations to ensure the reactivation procedure's success.
The Chandrayaan-3 mission's Vikram lander and Pragyan rover successfully landed on the Moon on August 23 at a location named 'Shiv Shakti Point.' After conducting experiments on the lunar surface, both were placed in sleep mode earlier this month.
The Pragyan rover entered sleep mode on September 2, followed by the Vikram lander on September 4. While operational, they conducted various lunar experiments, with the Pragyan rover confirming the presence of Sulphur (S) in the lunar surface near the moon's south pole after covering a distance of over 100 meters on the lunar surface. ISRO remains committed to reestablishing contact with these lunar assets as part of its ongoing mission.