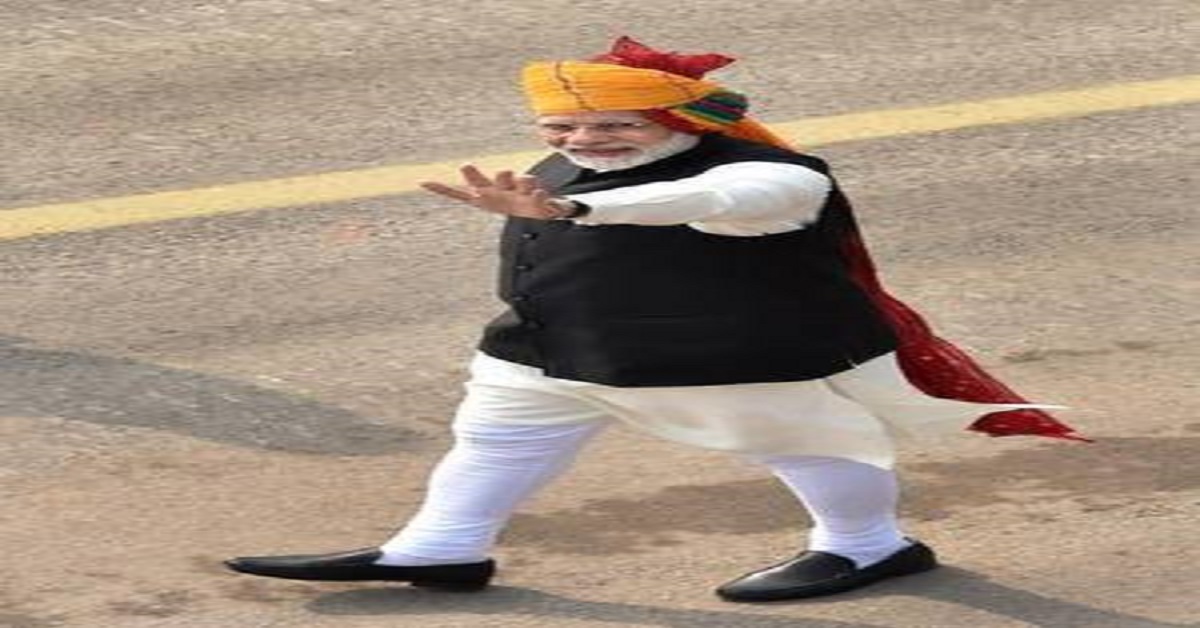 The Republic Day was conducted with pomp and fanfare amid tight security and bombers. But did you know the security protocol was broken?
Prime Minister Narendra Modi broke the general security protocol as he walked around greeting the crowd, gathered to witness the celebrations of India's 69th Republic Day at Rajpath on Friday.
After the Republic Day parade, President Ram Nath Kovind, leaders of the 10 ASEAN nations (who attended the Republic Day parade as chief guests) left the venue, Mr. Modi walked down on the streets till India Gate and waved his hand to the crowd. Seeing their prime minister close to their enclosures, the spectators resorted to frenzied sloganeering, 'Modi, Modi'.
Sporting a saffron, red and green colored 'safa', Mr. Modi waved at the crowd as he walked on the Rajpath as his security personnel tried to keep pace with him and his motorcade followed.
READ ALSO: BREAKING NEWS! SUICIDE BOMBER ARRESTED
Security guards managing the crowd had a tough time as spectators jostling to get a glimpse of the Prime Minister broke the barricade. The SPG guards tried their best to cover him. Along with him, thousands of spectators who tried to match his steps were stopped and controlled by security personnel. They requested and instructed the spectators in the VIP enclosure not to stand on chairs to click pictures.
The day was celebrated with great pomp and fervor. Ahead of the parade, leaders of ASEAN, Mr. Modi, and Mr. Kovind hoisted the national flag. Vice President Venkaiah Naidu and other dignitaries were present at the event, as well.
There was multi-layer security in and around the Rajpath. Thousands of security personnel were on toes to prevent any untoward incident during the celebrations.
More than 1,000 cameras were installed in and around Lutyens' Delhi. Several paramilitary and Army forces have also been deployed to provide security. Buildings on parade route were sealed on Thursday night until Friday afternoon.