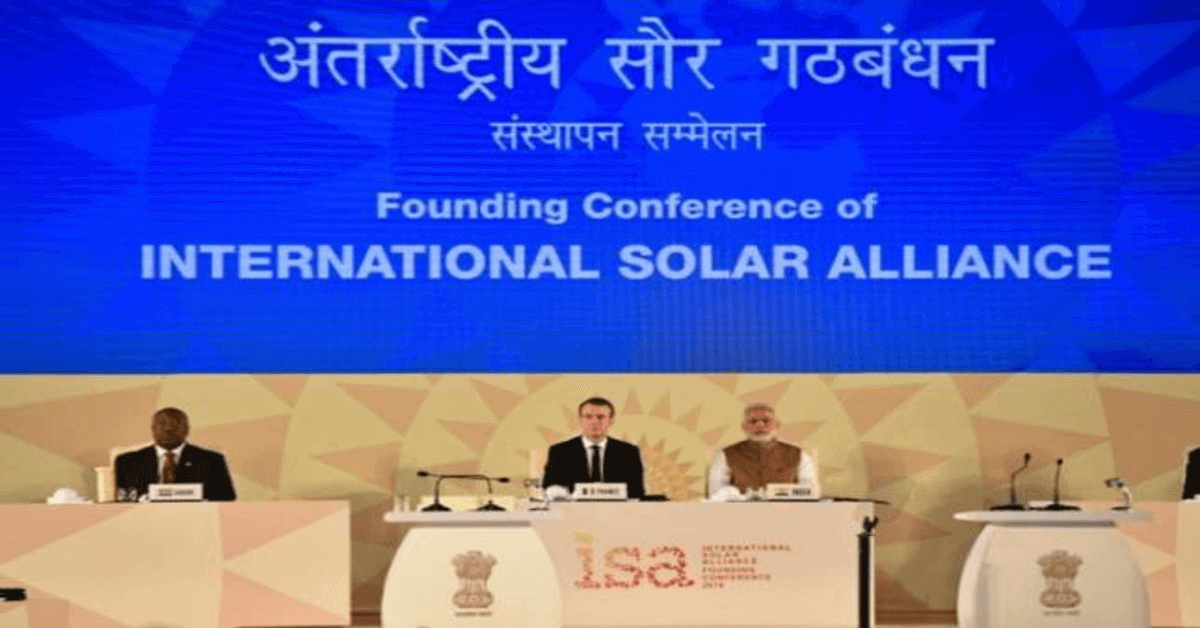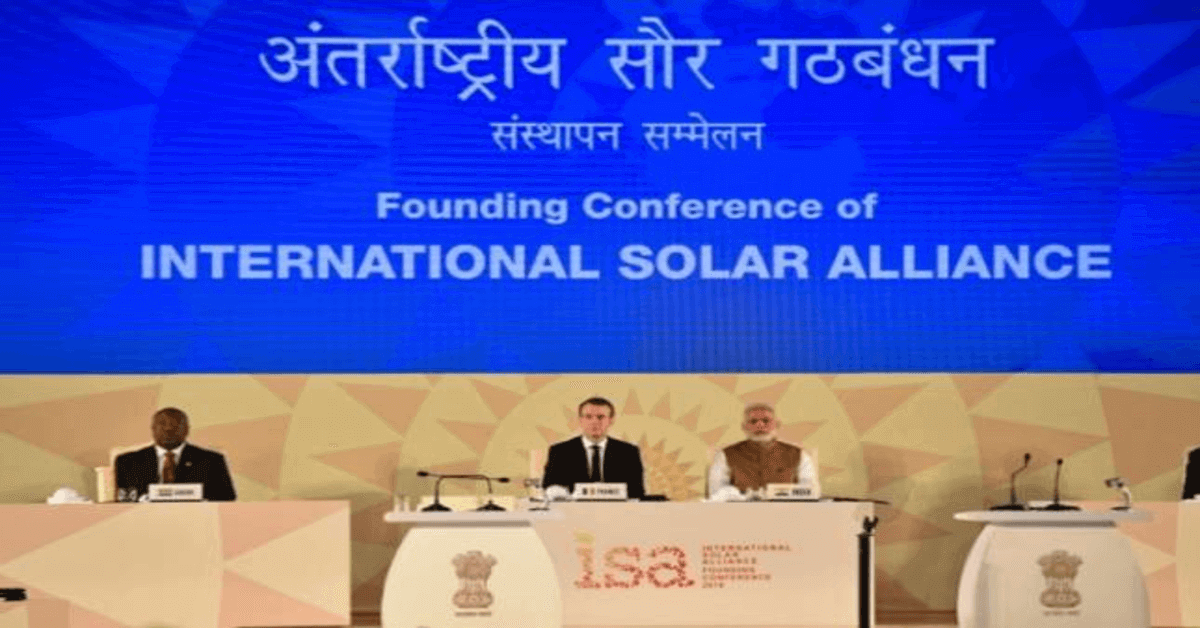 With a red carpet and a bear hug, Indian Prime Minister Narendra Modi had welcome his French counterpart Emmanuel Macron.
The two had talked and signed various pacts and deals, one of which was the International Solar Summit.
READ ALSO: This is what French President Macron has to say after reaching India
Here is all that you need to know about the Summit:
The initiative was launched by PM Modi at the India Africa Summit in New Delhi and the United Nations Climate Change Conference in Paris, held in the months of October 2015 and November 2015, respectively.
A year later, the ISA Framework Agreement was opened for signature during the CoP-22 at Marrakesh, Morocco, on November 15, 2016.
As of date, there are 121 prospective member countries and territories of ISA, out of which close to 90 countries have signed the ISA Framework Agreement.
The aim of the summit is to deliberate on a finance mechanism for the promotion of solar energy in member countries, crowd-funding and technology transfer.
The summit is of particular significance to India as it strives to achieve the ambitious target of generating 175 GW of renewable energy, including 100 GW of solar energy, by 2022.
The summit, which will be held in the Rashtrapati Bhavan Convention Centre, is close to the scale of the India-Africa summit held in New Delhi a few years ago. The ministry of external affairs (MEA) has summoned some of its brightest officials from distant countries to handle the protocol and diplomatic details.
Several global bankers have confirmed their participation at the event including Werner Hoyer, President & Chairman, European Investment Bank, K V Kamath, President, BRICS Development Bank, Nandita Parshad, Managing Director, Energy & Natural Resources, European Bank for Reconstruction and Development and Banbang Susantono, Vice President, ASIAN Development Bank.
Other than France, countries like Australia, UAE, Niger, Gabon, Seychelles, Ghana, Rwanda, Fiji, Bangladesh and Sri Lanka will be a part of the summit, as well.
READ ALSO: The Chinese army is worried as Indian Army makes great progress in this field!
India will work towards finalizing mechanisms to merge Indian technology and finance capabilities with specific projects around the world. Among the countries that have requested India for projects are Tanzania, Togo, Benin, Congo, Chad and Seychelles. The summit will kick off 24 projects in about 14 countries. 
At the moment, India is looking at four types of solar-powered projects — off-grid power supply hubs, street lighting, irrigation, green buildings, in addition to everyday products like solar cookers etc.
Since a bulk of the countries who are part of the ISA are from Africa, India has decided to use about $2 billion of the $10 billion line of credit promised to Africa for renewable energy projects in these countries.
For India, it will be the first time an international treaty body will have its secretariat in this country. The Modi government, according to sources, is pushing for several outcomes from the summit and wants to ensure that ISA becomes a platform for deepening diplomatic engagement with a range of countries on crucial development issues.
In addition, the forum is expected to spur innovation in the renewable energy space, and help make India a technological hub in the sector and not just remain a re-exporter of Chinese photovoltaic cells.
READ ALSO: 'Will impose Tax on India', Threatens US president Donald Trump
In 2015, Prime Minister Narendra Modi in a speech at London's Wembley Stadium proposed the idea of an inter-governmental organization comprising of 121 countries, which lie either completely or partly between the two Tropics, with an aim to promote solar energy.
The summit has begun on Sunday, the 11th of March 2018. The summit will be co-hosted by President Ram Nath Kovind and his French counterpart President Emmanuel Macron.