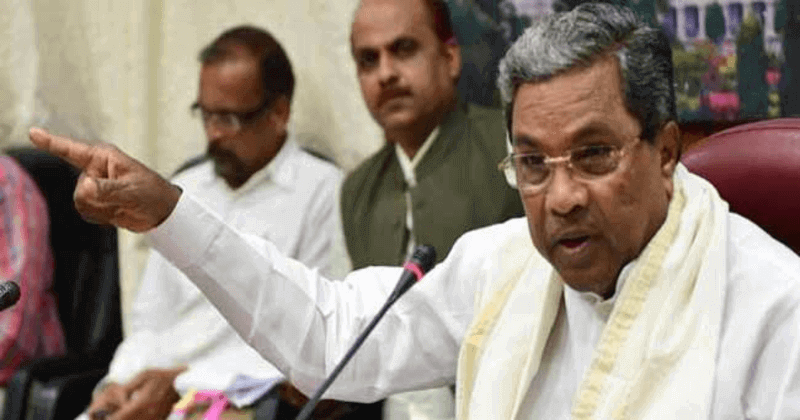 With the Karnataka elections around the corner, the parties have been creating a list of potential leaders is being published.
So have Congress; only the list is a fake one.
Karnataka Chief Minister Siddaramaiah on Wednesday said the Congress party had not yet finalized the list of candidates for the upcoming state assembly polls and that a "fake" list was in circulation to create confusion.
He said in a tweet:
I am told a list of Congress candidates for Karnataka Election is under circulation.

The AICC has not approved the list of candidates yet. The "list" under circulation is fake. It has been done to create confusion.

Please don't patronize products of the #FakeNews factory.

— Siddaramaiah (@siddaramaiah) April 10, 2018
READ ALSO: BJP leader seems to be returning back to Congress in Karnataka
The senior Congress leader said the fake list has been circulated to create confusion among the masses.
The Karnataka chief minister was in the national capital to attend the party's steering committee meeting to screen the candidates for the state polls.
Karnataka Pradesh Congress Committee president G Parameshwara, state in-charge KC Venugopal and senior leader Madhusudan Mistry among others were present in the meeting.
According to sources, the deliberations could continue for the next two days and a list of 224 constituencies would be placed before the central election committee for the final approval on April 13.
After the steering committee meeting, Siddaramaiah left for Bengaluru and is likely to visit the national capital again on Friday to finalize the list.
The BJP has already announced its first list of candidates for the Karnataka polls to be held on May 12.