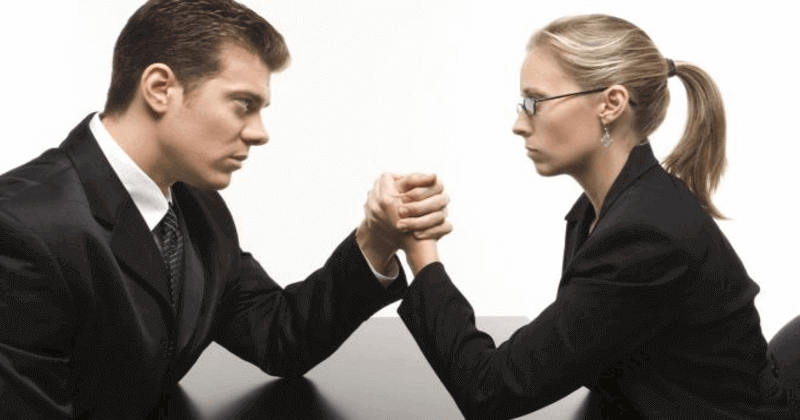 These days' women are seen either as a sexual object or as an inferior being in the male dominant society- be it in the workplace or in advertisements.
Top Chinese tech firms and some government departments have been singled out in a report that says discriminatory hiring practices based on gender are widespread in China and are linked to a shrinking proportion of women in the labor force.
Job ads posted by Alibaba Group Holding Ltd, Baidu Inc, and Tencent Holdings Ltd were among those that deterred female applicants or objectified women, said Human Rights Watch in a report released on Monday.
In many of the adverts, prospective employers boasted of "beautiful girls" at their workplace as a selling point for new employees, while others included specific height, appearance and temperament requirements for women that were unrelated to the roles.
READ ALSO: Several major British businesses will offer jobs to up to 300 survivors
"We have investigated these incidents and are making immediate changes. We are sorry they occurred and we will take swift action to ensure they do not happen again," Tencent said in a statement.
An Alibaba spokeswoman said the company "will conduct stricter reviews of the recruiting advertisements to ensure compliance with our policy."
A Baidu spokeswoman said the postings were "isolated instances".
The report comes amid a larger Chinese movement against gender-based discrimination and harassment, buoyed by the global #MeToo movement, which has since been heavily censored online in the country.
The #MeToo movement began last year as victims of discrimination and sexual harassment took to social media to share their stories under the hashtag #MeToo. Silicon Valley firms have since been accused of discriminatory behavior, turning the focus on tech worldwide.
Human Rights Watch, which analyzed 36,000 Chinese job advertisements largely posted since 2013, also criticized adverts for government roles, construction workers, and kindergarten teachers.
READ ALSO:  Rahul Gandhi asks centre to create jobs by competing with china
It said that so far in 2018, 19% of the Chinese civil service job adverts it reviewed were "men only" or at least said men were preferred. Only one job posting this year listed a preference for a female candidate, it said.
Some firms looked to avoid scrutiny of their practices, including using code words to show a male preference, Human Rights Watch said. One used the Chinese word for south, "nan", which in Chinese has the same pronunciation as the word for "man", it said.
It added discriminatory hiring behavior was a key issue behind the relatively low numbers of women in the workforce and growing gender disparity over urban pay. 
Chinese laws ban discrimination based on gender, but "enforcement is low and Chinese authorities rarely proactively investigate companies that repeatedly violate relevant laws," Human Rights Watch said in the report.
READ ALSO:  Women's commission chief takes a dig at men "who cannot even handle their jeans."
The country's #MeToo movement has, however, been gaining momentum on university campuses since late last year, and several schools have cut ties with professors amid claims of harassment and assault dating back decades.
The Human Rights Watch report received a muted response on Chinese social media on Tuesday, with almost no posts commenting on the issue on popular microblog platforms such as Alibaba-backed Weibo or Tencent's mobile chat app WeChat.
Chinese social media firms are often required to censor civil rights discussions, including previous Human Rights Watch findings and posts related to the #MeToo movement.