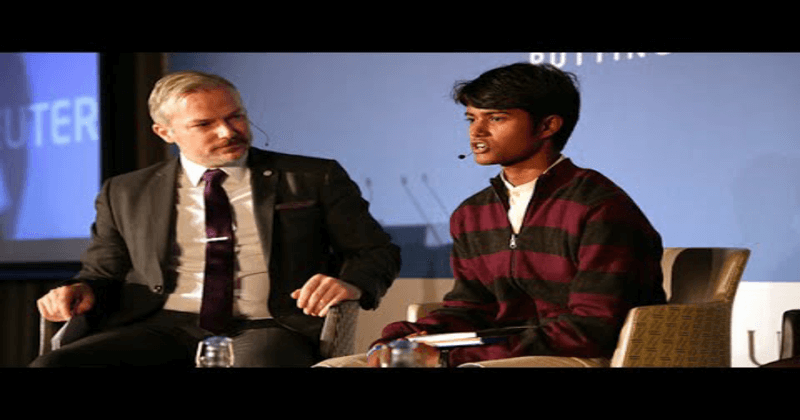 Koderma, once hailed as the 'mica capital of India' is blessed with natural resources. But this blessing was once a  disguise to the sprawling Mica tycoons like the Badanis and Modis including late Chottu Modi and the Rajgarhias. It was at the age of 8, Mohammad Manan Ansari was saved from such a tycoon's mine by Govinda Prasad Khanal and his team belonging to the NGO Bachpan Bachao Andolan. At the age of six, when kids were supposed to go to school Manan dug down the darkened mines. Koderma district is one of the poorest in the state with children working in mines for livelihood. The light of freedom lit in Manan's mind by Khanal gave his dreams wings to fly. This impoverished child once saved from trapping inside the dark recesses of the mines is now a Delhi University Graduate.
See also: Narendra Modi's cabinet approves ordinance for death penalty to child rapists
"You have to go almost 400 feet below the surface to collect the mica. You never know whether you will come back up alive. Each moment you spend down there is dangerous. One mistake and you can lose your hand", an emotional Manan said in 2014 at the Trust Women Conference in London. From his words, we get a scathingly real picture of poor children whose voices are often crumbled under the giant tyres of Development. Yes, lakhs of children in the backward areas of India are suffering the same fate which once Manan suffered. If the fate had not come in the form of Govinda Prasad Khanal, Manan's condition would have been gross.
Manan spoke vociferously against child labour at the International Labour Conference in Geneva. At his tenure as an inhabitant in the Balashram in Viratnagar, he started helping other kids whose lives were trapped inside mines.
Mohammad Manan Ansari is a Life Science graduate from Delhi University and he aims to pursue a forensic science degree. Hoping to get admitted in a prestigious institution Manan wants to continue his crusade against child labour.