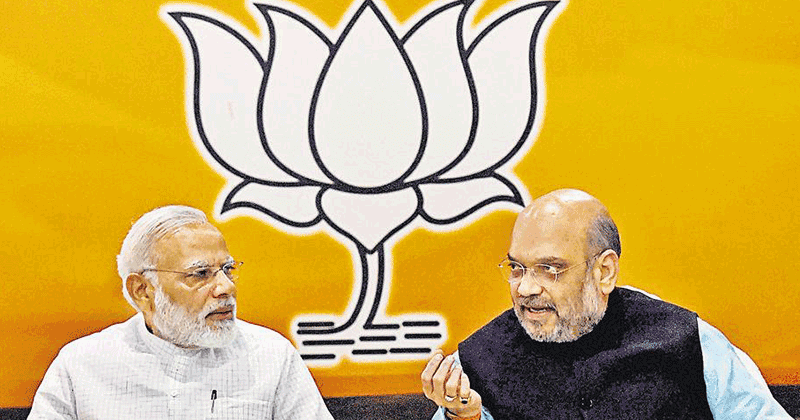 In the recent elections held, the results indicated a strong wave in the direction of the unified Opposition against the Modi-led BJP.
Will this wave and influence continue into the much awaited 2019 Lok Sabha elections?
And as the groundwork is being laid for the 2019 Lok Sabha elections, the Congress is slowly yet steadfastly trying to join hands with other parties, forming an anti- BJP alliance.
If yesterday it was the Congress party contemplating on extending a hand to the Mayawati led BSP party, then today it is the Aam Aadmi Party.
Mirroring the 'Mahagathbandhan' template of the Bihar Assembly elections of 2015 and the recent Congress-Janata Dal (Secular) combine in Karnataka, the Aam Aadmi Party (AAP) and Congress are in talks of a similar alliance in Delhi.
READ ALSO: Congress for tie up with BSP in Madhya Pradesh
It is alleged that the Congress and the AAP held talks since the 24th of May. Furthermore, the AAP approached the Congress for the alliance, with an offer of a 5:2 ratio for seat sharing in Delhi — five seats for the AAP and two for the Congress, according to an anonymous source.
But this not set in stone as the Congress demanded more- a 3:7 ratio. The talks have hit a block as Delhi's ruling party is not willing to give up more than 2 seats.
The speculations about the rumoured alliance got a further boost after Delhi Chief Minister Arvind Kejriwal on Thursday praised former Prime Minister Manmohan Singh on Twitter.
"People missing an educated PM like Dr Manmohan Singh," he tweeted.
It is worthy to note that Kejriwal had earlier been a strong critic of Manmohan Singh going as far as to say in 2013 that, "Manmohan failed to check corruption within Congress and his own government". And the adage " keep your friends close but your enemies closer" has come true in this case, all thanks to BJP's ever-growing presence in the nation.
However, it is still not clear whether Congress president Rahul Gandhi has given a green signal to the party to work on the alliance.