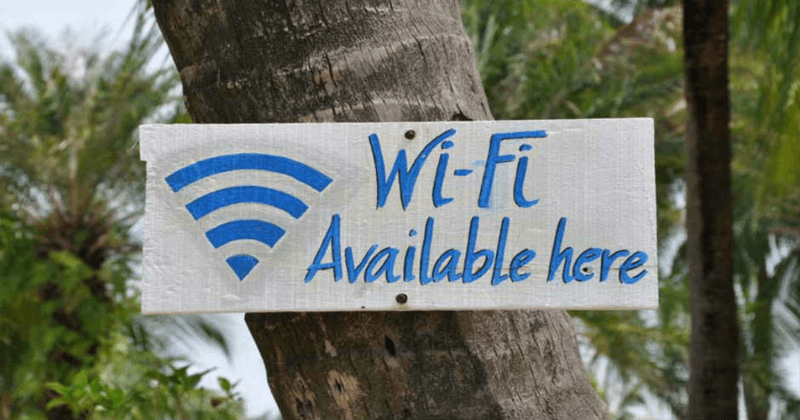 A tender has been floated by the Department of Telecom to install over 5 lakh wi-fi hotspots across gram panchayats with an estimated cost of Rs 4000 crore. The Tender Document said that it intended to outline a high-level approach for implementation of wi-fi hotspots or any other suitable broadband technology at every Gram Panchayat(GP) covered under the BharatNet Program of Bharat Broadband Network Limited.
With the Telecom Commission's approval of Rs.4000 crore project for the installation of 5 lakh wi-fi hotspots in GPs using BharatNet Broadband infrastructure, it is expected to be rolled out by the end of this year.
See also: Chattisgarh CM's ambitious plan; 50,000 free cell phones to people
The wi-fi hotspots will be connecting public in the rural area as well as social establishments like the police station, primary health centres, schools, post offices etc.
A DoT official hoped that once these institutions would be connected digitally, it would empower citizen in the rural area with quick and efficient service and keep them up to date with urban India.
Under the Wifi Choupal scheme, there are over 43,000 wi-fi spots which have been already installed in rural areas. Through the rural broadband projects by 'Bharat Net', a 190% jump in data usage to 95TB in 6 months of the service as on April 30, 2018, has been achieved.
Users will be able to make voice calls through the wi-fi service provided in these hotspots.
Wi-fi deployment as per the tender
* In Grama Panchayat with population up to 1000 – 1 Wifi hotspot.
*In Grama Panchayat with population up to 3500 – 2 wifi hotspots
*In Grama Panchayat with population up to 7500- 3 Wifi hotspots
*In Grama Panchayat with population up to 12,000- 4 Wifi hotspots
*In Grama Panchayat with a population above 12,000 – 5 Wifi Hotspots
The vendor who will deploy wifi services has been entrusted with the full responsibility of operation and maintenance of the entire infrastructure for a minimum period of 4 years from the date of its successful completion.
Rs 1.5 lakhs is estimated for the installation of Wifi hotspots/GP. Around 2.5 lakh Grama Panchayats are estimated to be covered under the project.