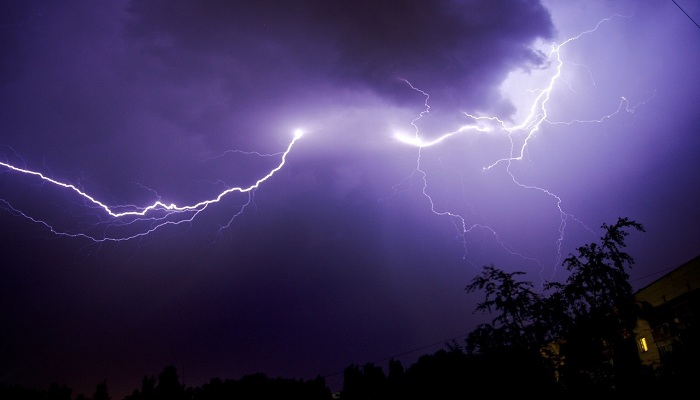 A young cricketer killed by lightning struck close to him while he was practising at the ground in south Kolkata on Sunday. The incident took place around 1 pm at Vivekananda Park of Rabindra Sarobar area in south Kolkata. The victim has been identified as 21-year-old Debabrata Pal.
It was just another Sunday practice session for Pal and his friends at the Calcutta Cricket Academy. About 60 students of different age groups were practising when the incident occurred. Eye-witnesses said after it began drizzling during the practice and the coach had asked everyone to return to the academy camp.
A senior official of the academy said that everyone was on their way back at the camp and Pal was the last cricketer left on the ground when a loud noise of thunder was heard.
Read More: Pranab's daughter says he will not rejoin politics, after Shiv Sena's comment
After the lightning struck, some cricketers realized that their clothes were. Soon, they spotted Pal lying on the ground.
"Attempts were made to pump his heart and help him revive consciousness. He himself was not struck by lightning because there was no burnt injury mark on him. It must have struck the ground near him," an eyewitness said.
After Pal failed to respond to first aid, officials of Rabindra Sarobar Police Station was informed who took him to a private hospital but died there, eventually. Doctors suspect that Pal died of a heart failure because of the loud noise of the thunder.