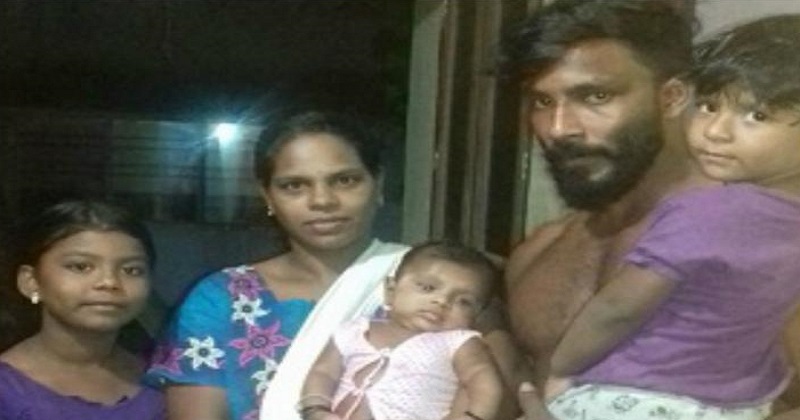 The strong winds blowing in Kerala due to the rainy weather could have claimed the life of a two-month-old baby. But it had a miraculous escape from the cradle he slept in, blew away along with the roof of the house.
The winds at Venganoor in Thiruvananthapuram were so strong that the asbestos roof of the house of Kumar and Sheeba blew away. Their two-month-old son Vinayak, no less than a miracle baby, was sleeping in a cradle which was hung on an iron rod attached to the roof. The cradle too blew away but it etched on the coconut tree adjacent to the house and the baby has survived.
Sheeba was playing with her two children in the house when the shocking incident took place. She cried out horrified with what just happened and the villagers came to the rescue of baby Vinayak. After rescuing, the child was immediately rushed to the hospital for examination but it was relieving for the parents to know that the child had not even a single injury.
Also Read: The heavy rain forced schools and colleges to shut in four taluks of Chikkamagaluru
Kerala has been experiencing heavy monsoons from May 29. Several deaths were reported in the state due to the incessant rainfall in some parts. Along with the rains, heavy winds have been lashing causing in tree falls in parts. A 60-year-old woman died in Kozhikode after a tree fell on her.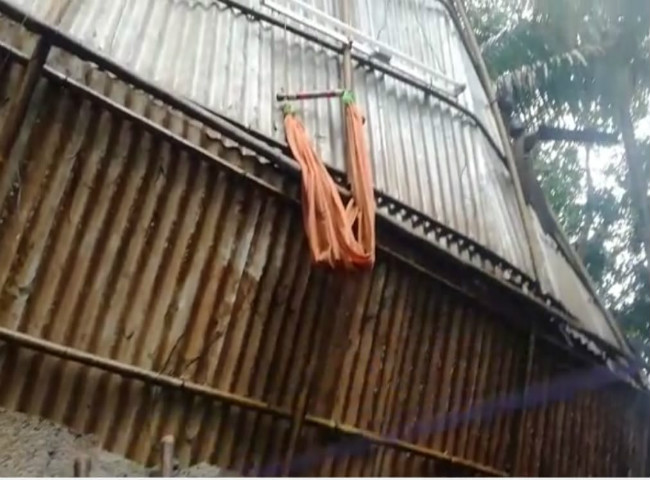 Among the unfortunate incidences reported, a woman died while another sustained minor injury when a tree fell on their house. In Kannur, a man died after a wall collapsed on him. At just the start of the monsoon season, it has become unbearable in the Southern part of the country. Miraculously the two-month-old baby was saved with no injuries.