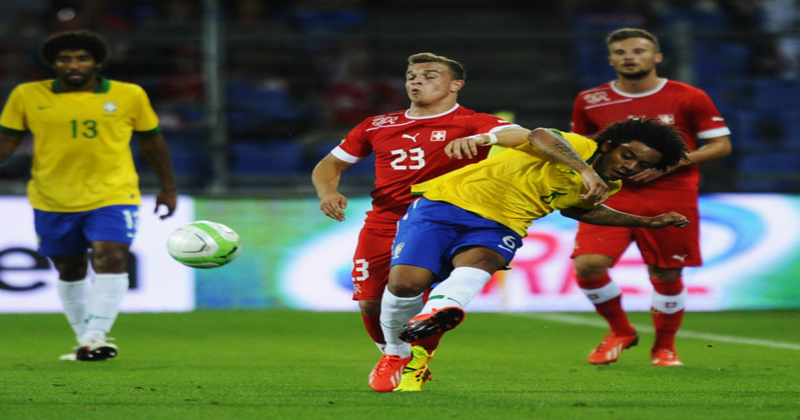 Last time Brazil played Switzerland was in 1950 and that ended in a draw (2-2). Considered as one among the top contenders in the run for the World Cup, Brazil was expected to make it easy over Switzerland. But just like what Argentina had found out the other day against Iceland, a tenacious defence from Switzerland shut the doors on a Brazilian win
Score Brazil 1 – Switzerland 1
It did looked like things were going in Brazils favour initially. The yellow jersey dominated the early phase and in the 20th minute, Coutinho lighted up the Rostov Arena with a sensational shot. HE collected the possession on the edge of the box and then opened up his body and curled the ball in to the far corner. Simmer hardly had a chance to stop that.
see also: Search germany Germany V Mexico: Mexico Upsets the Defending Champions
Switzerland had a rather sedate show in the first half with their only major effort coming in at the 38th minute from Blerim Dzemaili. But in to the second half, Switzerland seemed to have regained a little bit of their mojo and Shaqiri fired a powerful cross, guided in to the nets by Zuber. Brazilian defenders had an embarassed look on their face as Zuber was left unmarked. The score was tied at 1-1. Take a look at the stats
It looks like the Giants are having a tough time in the ongoing Fifa World Cup. In the previous match the defending champions Germany had lost to Mexico.