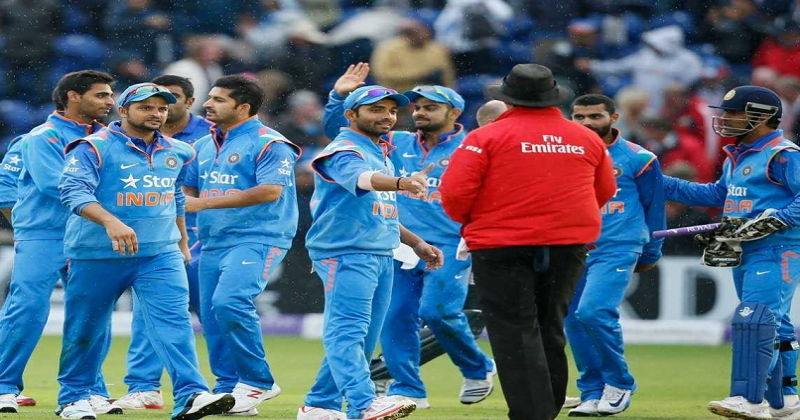 With a win in the first two ODIs over Australia, England have retained the top spot in the latest ICC ODI rankings. As a result of two losses, Australia has slipped to number six, one of the lowest points to which the team has gone down in past many years. The Virat Kohli-led Indian team, which hasn't played an ODI since February earlier this year, has managed to retain the second spot.
With 122 rating points in their account, India is nine ratings ahead of third-placed South Africa, who have a rating of 113. New Zealand, with a 112 rating, sit at the fourth spot but they are in danger of going down soon as the international season for Kane-Williamson led team starts in the month of October. Pakistan sits at the fifth spot followed by Australia team, which has touched a new low. Though, a report in ESPNcricinfo suggests that if they are able to win even one game from next three ties against England, they would be back in the top five.
Read More: To take a selfie with a python, a forest ranger narrowly escaped death: See Video
ICC also released the latest T20I rankings where they Pakistan top the charts with 131 rating, followed by Australia. The Sarfraz-Ahmed led team had recently won a two-match T20I series against Scotland. India, New Zealand and England sit at third, fourth and fifth spot respectively. England will have an opportunity to leapfrog New Zealand in the rankings when they face India in a three-match T20Is series in the month of July, which will be preceded by one T20I against Australia.
At the same time, India will also have an opportunity to come close to Australia in the rankings when they face England next month. Surprisingly, even a clean sweep by Indian team over Ireland in the two-match T20Is series will not be any benefit for them in terms of rating while if Ireland win, they will churn out useful points for themselves.