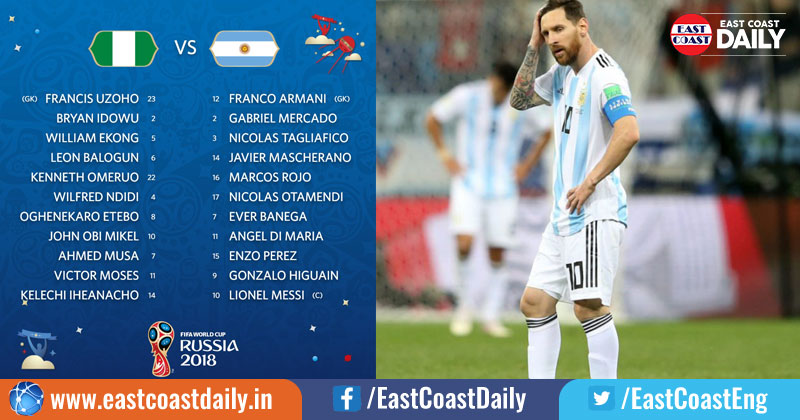 Argentina must beat Nigeria or Lionel Messi's 2018 World Cup is over. The Nigerians won't roll over because they have advancement dreams of their own.
Argentina is languishing at the bottom of their group. Lionel Messi will know that anything less than a win against Nigeria will knock them out of the Fifa World Cup when the two sides meet in a Group D clash here on Tuesday.
Nigeria beat Iceland 2-0 in their last game and will fancy their chances against a low-key Argentina, who suffered a shock 0-3 thrashing by Croatia.
Also Read: FIFA World Cup 2018: Watch All Goals You Missed Yesterday
Nigeria advances with a win over Argentina. If it draws, Iceland could catch it with a big enough victory, say two or three goals for Iceland (the exact number depends on how many goals are scored in the Nigeria draw).
Argentina must defeat Nigeria. Even then, it could be knocked out if Iceland beats Croatia by the same margin or better.
Croatia sit at the top of the table with 6 points, Just below them is Nigeria with 3 points, Iceland sits in third with 1 point, and Argentina brings up the rear with 1 point.