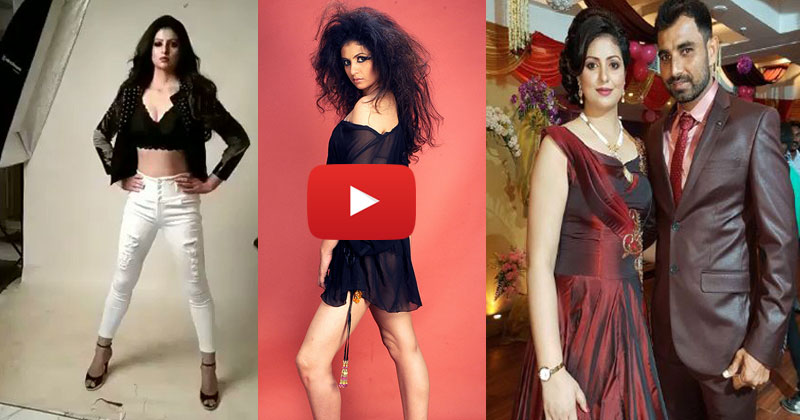 Months after the broken marriage of cricketer Mohammed Shami made the headlines, his wife Hasin Jahan has returned to modelling, hopeful of rebuilding her life.
A former cheerleader for Kolkata Knight Riders and a professional model, Jahan said she had left a promising career after marriage, but is now ready to change that. She now shuttles between Kolkata and Mumbai for work.
Months ago, Jahan approached police alleging harassment by Shami. Allegations of threat, infidelity and dowry demand were levelled against the cricketer, which he vehemently denied.
Later, Shami cut off his wife financially, and she went to court demanding Rs. 10 lakh per month as compensation. They have a three-year-old daughter who stays with Jahan in the couple's flat in Kolkata.
Speaking about her return to modelling, Jahan said she was apprehensive about talking to her old friends but eventually contacted them two months ago.
Also Read: Shami's wife Hasin Jahan relates her case to Kathua Rape incident
"I have to work to ensure a better future for my daughter and my friends responded," Jahan said. Not only modelling, she is also eyeing a career in acting: she recently shot for a short film in Mumbai.
Hasin jahan I m pic.twitter.com/mXumuTAJRs

— Hasin Jahan (@HasinJahan4) July 7, 2018
Jahan says she gave up a career because of Shami. "I gave up my career, my likings and my dreams for Shami because he didn't like my career. But now that he has deserted me, I am striving to reclaim the fame and popularity I had once achieved," Hasin Jahan said.
When Jahan goes to Mumbai for work, her father and elder daughter from her previous marriage take care of the three-year-old.
She is planning to relocate to Mumbai to focus on her career. Jahan revealed she lost 15kgs and is willing to do more for the sake of work, for which she's following a strict diet. "I'm no longer interested in Shami," she asserted.