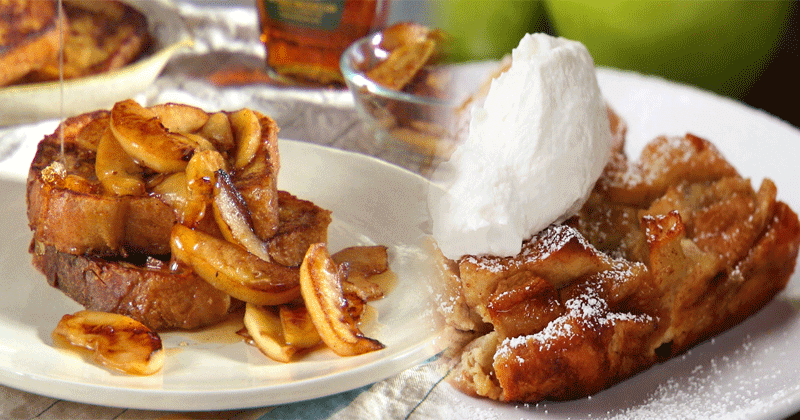 An apple a day keep the doctor away- we all know this famous adage. So kick-start your day with this delicious Apple Cinnamon French Toast
Apple Cinnamon French Toast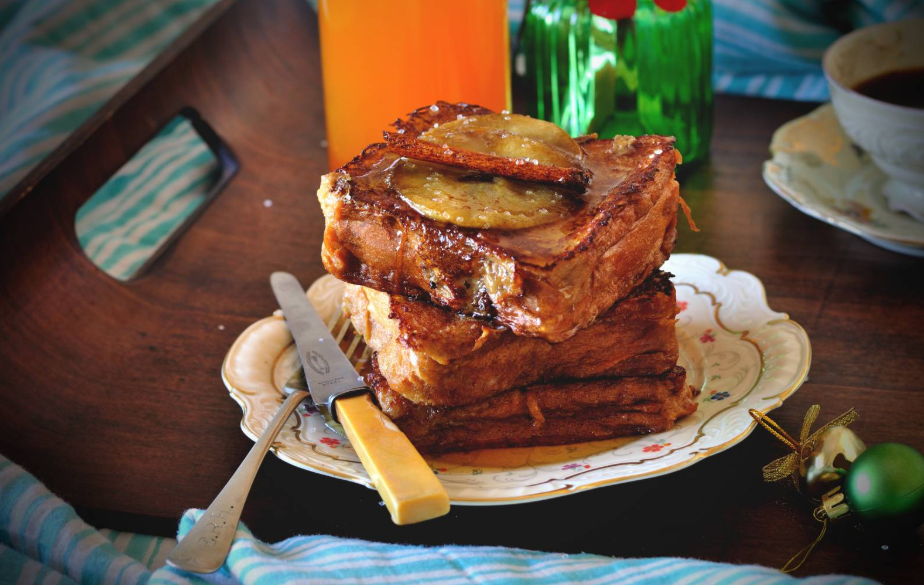 Prep in: 15 minutes
Cooks in: 15 minutes
Total in: 30 minutes
Makes: 4 servings
Ingredients
For French Toast
4 Bread slices
3 Whole Eggs
1/2 cup Milk, at room temperature
1/4 cup Fresh cream
1/4 cup Brown Sugar
1 teaspoon Cinnamon Powder
4 tablespoon Butter (unsalted)
For topping
1 Apple, peeled and sliced
1 inch Cinnamon Stick
2 tablespoon Brown Sugar
1 tablespoon Butter (unsalted)
READ ALSO: Healthy ingredients to quick breakfast- Spiced Coconut Oatmeal With Fruits
How to make
To begin making Apple Cinnamon Apple Toast, whisk together all the ingredients mentioned under French Toast except bread and butter in a large mixing bowl. The mixture should be smooth and silky without any lumps in it.
Dip each thick slice of bread in the egg mixture. Allow both sides of the slice to soak the mixture and be in it for 10 minutes. Once the slices have absorbed the liquid sufficiently, they are ready to be cooked.
In the meantime, begin making the apple cinnamon topping for the French Toast. For this first heat a pan on medium heat and add one tablespoon of unsalted butter.
Once the butter is warm, add the cinnamon stick and brown sugar. Stir continuously till the sugar melts completely and not to let it burn. At this stage, add sliced apple and saute until they are softened. The apple cinnamon mixture is now ready for the topping.
Place a pan on medium heat and melt some butter in it. Once the butter is warm, place the bread slices in the pan. Cook each side for 3 minutes on medium heat, until it gets golden and crispy.
Place the French Toast in a serving plate, top it with the apple cinnamon mixture.
Serve the Apple Cinnamon French toast with a variety of toppings like honey, fresh cream, nuts and chopped strawberries for breakfast along with a smoothie.