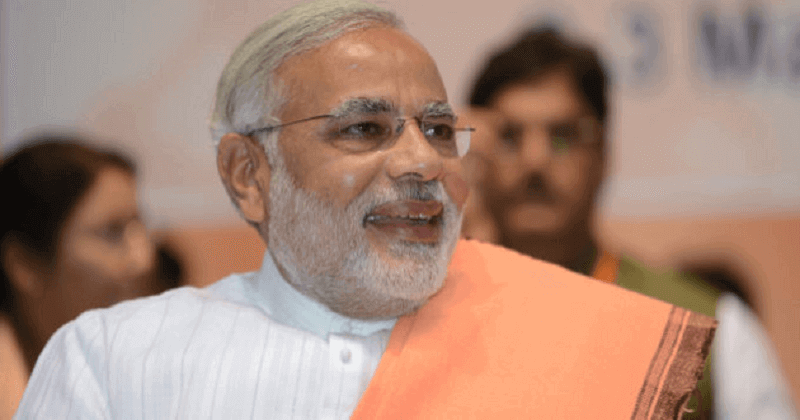 Appearing to be in a relaxed mood on Sunday after a hectic week, Prime Minister Narendra Modi assured his admirers and followers on Twitter that he would smile "more often" and maintained that the blessings of 125 crore Indians give him "great strength".
READ ALSO: "PM Modi should get himself checked" says BJP leader post-Rahul's hug
Responding to a Twitter missive from one Mumbai-based Shilpi Agarwal: "Only one thing Modiji, you should smile more often. "Baaki sab mast hai" – Prime Minister responded saying – "Point taken" and put in a smiley in the post. Check Out the Post.
Point taken. :) https://t.co/xtFMxxO8M6

— Narendra Modi (@narendramodi) July 22, 2018
To another Twitter user who applauded Modi for addressing the farmers in Shahjahanpur a day after the marathon Lok Sabha session that ran till late Friday night, PM replied that the blessings of 125 crore Indians give him the strength to do. Check that tweet
The blessings of 125 crore Indians give me great strength. All my time is for the nation. https://t.co/NRHuduHyuw

— Narendra Modi (@narendramodi) July 22, 2018
Another Twitter user shared his daughter's essay on Swachh Bharat that she wrote for her school magazine. In yet another heart-warming gesture, PM appreciated the effort by the little girl and congratulated her father. He further said, "Amazing to see such high levels of awareness and passion among our youngsters for Swachhata."
Happy to read this. Please congratulate her on my behalf. Amazing to see such high levels of awareness and passion among our youngsters for Swachhata. https://t.co/mabAStDMQs

— Narendra Modi (@narendramodi) July 22, 2018