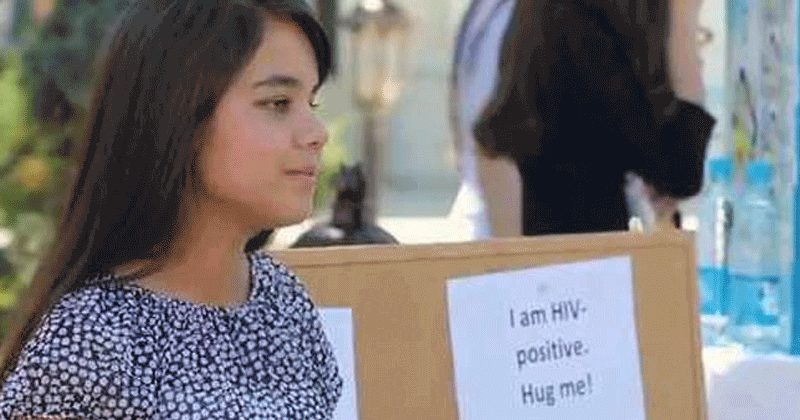 Despite knowing about HIV, most of us stay away from such an infected person. But is it right when we know that they cannot transfer their disease via touch?
So will you hug this HIV infected girl?
In an attempt towards raising awareness about people living with HIV, a 16-year-old girl stood on the streets of Uzbekistan, with a simple request to strangers, "I am HIV positive, Hug Me!"
A video posted by UNICEF on Twitter was a heart touching one:
A 16-year-old girl living with HIV asked for a hug. This is how people responded.#AIDS2018 pic.twitter.com/V7RrABqTR7

— UNICEF (@UNICEF) July 23, 2018
Since being posted, the video has been viewed 70 thousand times and has been liked over 4 thousand times.
READ ALSO: Anti-AIDS drug access to 60 Per Cent HIV-Carriers: UN Report
Twitteratti too have been going gaga over the heartwarming clip.
???? pic.twitter.com/wi9NADzSmQ

— onalenna molwelwa (@nalisto) July 23, 2018
Sending virtual hugs. Much love for her ?

— Lona (@_Leograce) July 23, 2018
— sirli (@sirlianillah) July 24, 2018
Million hugs to her ????

— ??Side Nditshi yakhe ???? (@Nana30062) July 23, 2018
Stay strong? millions hug for youu pic.twitter.com/xGOgCHv6EG

— alif ahmad ?? (@alifahmd10) July 23, 2018