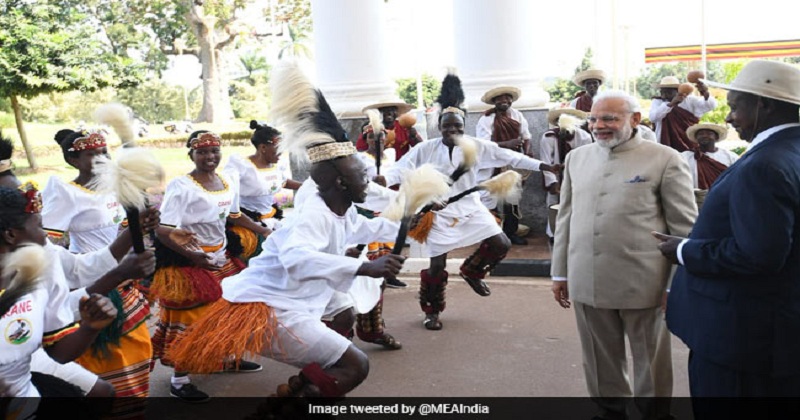 "As a token of our love towards people of Uganda, Indian Government has decided to gift a cancer therapy machine to the Uganda Cancer Institute in Kampala, which will not only serve the people of Uganda but also the people of many East African countries," the Prime Minister said following the delegation-level talks between the two nation.
"We have agreed upon two Lines of Credit worth nearly $200 million and we will also give vehicles and ambulances for military and civilian use," he added.
Also Read : PM Narendra Modi gifts 200 cows to Rwanda village
Earlier, President of Uganda, Yoweri Museveni said that the two leaders discussed "trade, investment and tourism" in their meeting.
"These are the three things that bring people together. We will work for mutual prosperity. Uganda now is importing less globally not just from India because we are a bit more self sufficient. In 2015, our imports from India were 1.2 billion dollars, but today the number is 736 million dollars. The exports are going up slowly from 24 million dollars in 2015 to 44 million dollars now. In order to improve trade, we need to get Indian tourists in Uganda," Museveni said.
"For the same, I have asked the Prime Minister to allow our airlines to land directly in Mumbai, from where our Indian tribes come. Then the Prime Minister said that there are some Indian groups that want invest in healthcare in Uganda," he added.
Besides the delegation level talks, Prime Minister Modi will also be addressing a community event later today. He is on a three-nation tour to the African countries including Rwanda, Uganda and South Africa.