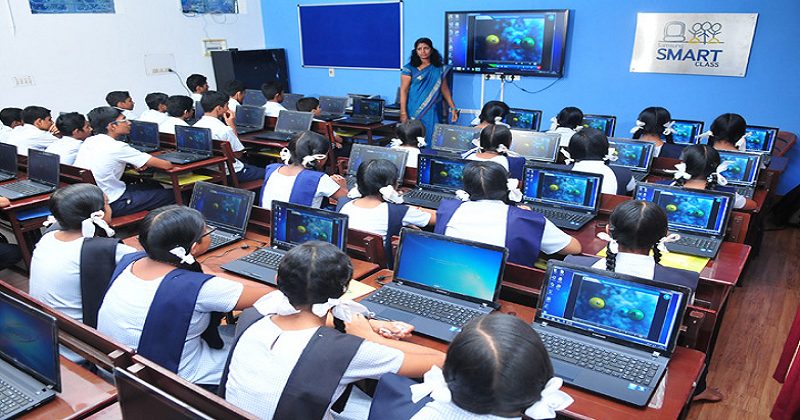 Gujarat Chief Minister Vijay Rupani said on Saturday that his government will provide 10,000 smart classrooms in government schools soon. The CM made this announcement while participating in a statewide drive of Mission Vidhya at Mota Vada village of Lodhika tehsil in Rajkot district.
There are 4,000 smart classrooms in government schools at present and the CM assured to increase the number by 6,000.
Speaking on this, Rupani said, "We are going to bring in 6,000 more smart classrooms in government schools and will take the total number to 10,000. We have allocated a budget of Rs 27,000 crore for the education department this year. Our government is firm to improve the quality of education in government schools to make them as good as private expensive schools which will be easily accessible to children from poor families."
Read More: DMK Chief Karunanidhi's Pic In Kauvery Hospital Released: Check Out
"We are also resolved to make cheaper education available to all and that is why we have framed the Fees Regulation Committee Act. The act has been challenged in the Supreme Court but we have deep faith in the legal system and the court. We are confident that the government will win in this case," the CM added.
Mission Vidhya is a programme launched by the education department of the state government. The programme is focused on building the capacity of reading, writing, and calculation among weak students of Class VI to VIII in government schools. Teachers in this programme are supposed to identify such students and take extra classes for them.
Rupani also said that his government has spoken to students in government schools and has exhorted them to build a bright career in future through good education. He also inaugurated the new building of Industrial Training Institute (ITI) near Lodhika, prepared at an expense of Rs 5.30 crore.